For many years, the Professional Products Division has been focused on a sustainable transformation. Our goal is to embed sustainability throughout our value chain from our products' packaging and formulas to their production and transportation. Today, the Division is going even further with the launch of the Hairstylists for the Future program. This initiative will continue to transform the hairstyling industry and engage all hairstylists in the sustainable transition.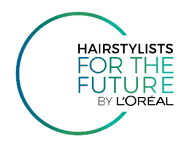 HAIRSTYLIST FOR THE FUTURE: 3 KEY COMMITMENTS
This program is created for L'Oréal's hairstylists partners who are committed to sustainable development


WASTE
MANAGING WASTE SUBSTAINABLY


L'Oréal is partnering with Green Circle Salon, a B Corp beauty coalition, to deliver recycling solutions for the different materials used in salons, such as aluminum tubes, bottles, foils and even hair. 100% of the beauty waste recovered is diverted from landfill and through their comprehensive seamless program you can also achieve carbon neutrality for your salon.
Did you know you can use your Excellence Loyalty Points towards your Green Circle Salon membership? Together, we have helped save almost 50,000 pounds per year of salon waste from landfills and waterways.


ENERGY
TRANSITION TO RENEWABLE ENERGY


To lower salons' energy footprint, the Division is creating partnerships with local renewable energy contractors to provide beauty salons with exclusive offers. More to be announced by December 2022.
The Division will continue to support hairstylists on this sustainability journey. This is a transition crucial for both the future of the planet and consumers.




OUR HAIR COLOUR IS PROUDLY MADE IN CANADA
All hair colour tubes are made locally in Canada. This includes all L'Oréal Professionnel hair colour franchises such as Majirel, Dia and Inoa.
SUSTAINABLE INFRASTRUCTURE
L'Oréal's International Haircare Products Factory in Burgos was among the first of the Group to achieve carbon neutrality in 2015 thanks to the introduction of a biomass trigeneration plant which enables all the energy consumption to be 100% renewable.
Just two years later, the plant set a new milestone by becoming L'Oréal's first "Waterloop" factory in the world. This means that it only uses water as a raw material and for human consumption, with a closed-loop system that retrieves and recycles water from its production phase, saving 28,000 m3 liters of water per year.
In Canada, our distribution center, factory and beauty outlet are also carbon neutral and we are working to have all our internal infrastructure to be Carbon Neutral by the end of 2022.
.
Taking initiatives through our Division's products
Serie Expert bottle are made of up to 95 % recycled plastic. Moreover, the new Dia light tubes are recyclable and made of 95% recycled aluminum*
*this excludes the caps.
100% of pureology formulas are vegan, sulfate free, mineral oil-free and paraben free.
Pureology is Cradle-to-cradle certified: a globally
recognized measure of safer, more sustainable products.
Kérastase shampoo bottles are made with 95% recycled plastic and the brand has just launched its first refillable shampoo bottles.