Our Policies
COVID-19
Our Recommendations
COVID-19
HOW TO MANAGE YOUR SALON IN THE CONTEXT OF CORONAVIRUS COVID-19
This page was last updated on April 27th, 2020.
MESSAGE TO SUPPORT OUR BUSINESS PARTNERS
Dear business partners, In this unprecedented and uncertain period, we want to reiterate that we are there for you. We hope you are safe and take care of yourself, your family, your friends and loved ones. We recognize that moments like these can have a serious impact on our stylists and salon owners and we are doing everything we can to help you with as much information and as many resources as possible. L'Oréal Canada wants to be there for you during this period thanks to an online support system. The coming days, we will provide you with regular updates and recommendations. Stay tuned!
STAY IN TOUCH WITH US
We want to reach out to our salon community and let you know that we are here during this time of uncertainty. We want to take this time to digitally reach out to you more often to answer questions, share best practices and help you in any way we can. In addition, when your salon's business returns to normal, you will be ready and well equipped.
INFORMATION ABOUT COVID-19
Click on the button below to discover our Salon Sanitation Guide to be well-prepared while you will reopen your salon:


For the latest Public Health Agency of Canada facts on Coronavirus click here.
HOW CAN I CARE FOR...?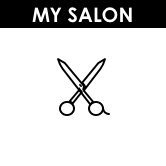 MY SALON IS CLOSED
How do I react? How do I tell my clients and how do I plan for after?

Discover some tips here and also hear from one of our salon owners from Blunt Salon.
Ask for help! Learn about how to support staff, financial implications, and business preparedness here.
Discover on analysis of the various economic measures put in place by gouvernments to help get through the crisis caused by the Covid-19 pandemic here.
Continue to provide your hairdressing expertise to your customers:
SOCIA MEDIA TO STAY IN TOUCH
Use instagram, Facebook, E-mail and Text Messages to stay connected to your clients.
CREATE SERVICE TREATMENT / RETAIL / PRE-PACKAGES
Available as a Gift Card purchases online now. This will help us generate immediate sales, and secure business for when everything gets back to normal in salon.
PERSONALIZED STYLING COACHING AT HOME
Offer your clients personalized sryling coaching at home via Facetime or pre-recorded video, when they purchase retail. See examples of this here.
DIGITAL MARKETING TOOLS
Receive free training on digital marketing tools here (such as loyalty programs, social media management).
SELL YOUR PRODUCTS ON INSTAGRAM
See how you can make this happen here or take examples from some of our salons that are doing this!
CREATE CONSISTENT CONTENT ON INSTAGRAM
Upgrade, makeover or make the most of your instagram for business! Discover how to create consistent content here. Check out this article on how to create a Salon social media marketing plan. Use this downtime to clean, organize and sanitize your home and workspace. De-clutter and remove all personal items from your business.
FREE DIGITAL CLASSES ON OUR INSTAGRAM ACCOUNT
@lorealproeducationcanada
Work on product knowledge and personal development with your team via call or online. We are providing daily classes on our Instagram for tips and tricks and also have a product guide you can read through here!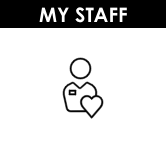 EMPLOYMENT INSURANCE
You and any staff member can apply for employment insurance as they physically stop working. Ensure you have a paystub or T4 and learn more about how to apply here.
If your salon issues Records of Employments have you heard of ROE Web? Discover more here.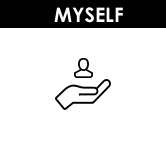 TAKE CARE OF YOUR BODY AND MIND
These are especially challenging times and will likely be some of the most stressful time of your career. It is important to take care of your body and mind in this time.

Take breaks from watching, reading or listening to new stories, including social media. Hearing about the pandemic repeatedly con be upsetting.

Make time to unwind. Do activities you enjoy, these may include reading a book or spending time with your family and kids if you are able to!

Take care of your body. Get plenty of sleep, exercise regularly, try to eat well-balanced meals. Check out some of our favorite Instagram fitness classes: Barry's Canada Modo Yoga L'Atelier Sports Club

or work out with one of our Regional Sales Manager, Samantha Legrow during one of her lunchtime workouts!

Connect with others. Social distancing does not mean social isolation. Talk to your loved ones!

Check out these Mental Health Considerations from the World Health Organization.

If you need help coping with stress or know someone who may need an extra hand, you can contact the following resources.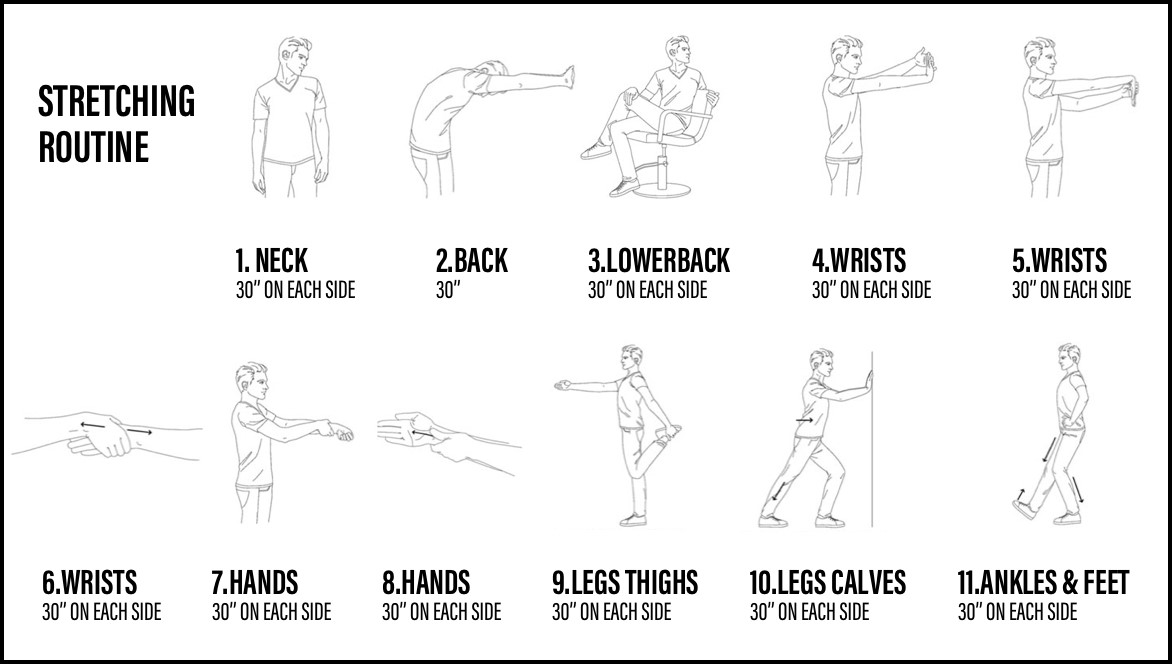 EXTRA RESOURCES IN THE CONTEXT OF CORONAVIRUS COVID-19
For everyone's health, we strongly recommend that you read the following instructions:
RECOMMENDATIONS FROM SALON BUSINESS CENTER
Discover the tools available to help you better manage your salon in this situation.
RECOMMENDATIONS FROM ALLIED BEAUTY ASSOCIATION CANADA
Discover their page available to help you better understand what you can do in this exceptional situation with your salon.
Also, don't forget to announce it on your website and update your schedules on your Google My Business page.
PRIVACY POLICY
Introduction
DATA PRIVACY POLICY FOR PROFESSIONAL CUSTOMERS
("Privacy Policy")
This website www.lorealpartnershop.com is owned and run by L'Oréal Canada Limited ("L'Oréal" or "We")
This policy was last updated on October 1st 2018.
Thank you for visiting our site, which is part of the L'Oréal Canada Inc. family of brands and brand sites ("L'Oréal", "us", "our" or "we"). We place great value on honesty and clarity and we are committed to building a strong and lasting relationship with our consumers based on trust and mutual benefit.
As part of this commitment, we have created this policy to provide you with information about how we collect, use, share and protect information collected from our sites, mobile applications and social media pages (collectively called the "Sites"), when you shop in our stores or when you otherwise interact with us. By providing us with your personal information you agree to the terms of this policy.
This policy applies to customers operating in a business capacity in Canada, for example salons, pharmacists, retailers or third party vendors or people acting as employees of those professionals. Sometimes it is difficult for us to identify whether our customer is a natural person or legal entity. Nevertheless, each time we identify that data from natural person are processed, we ensure the effectiveness of your rights regardless of the situation.
If you engage with L'Oréal as a consumer, please refer to our Consumer Privacy Policy available on our brand websites for further information.
To help you navigate through this policy, just click on any of the questions below:
What is personal information?
"Personal Information" means any information or pieces of information that could identify you either directly (e.g. your name) or indirectly (e.g. through pseudonymized data such as a unique ID number). In other words, personal data includes things like email/home addresses/mobile phone, usernames, profile pictures, personal preferences and shopping habits, user generated content, financial information, and welfare information. It could also include unique numerical identifiers like your computer's IP address or your mobile device's MAC address, as well as cookies.
Personal Information does not include anonymous or aggregated information that cannot be tracked back to you personally.
What information does L'Oréal collect from me?
We may collect information that you provide to us directly, information automatically collected and information from third parties. We may combine information that we collect via one method (e.g., a website, our digital advertising) with information that we have collected via another method (e.g., an offline event). We do this to get a more complete view of our consumers, which, in turn, allows us to serve you better and allow for more customization.
If you submit any personal information relating to other people to us or to our service providers, you represent that you have the authority to do so and to permit us to use the information in accordance with this policy.
When we collect information, we will indicate the mandatory fields via asterisks. Some of the information we request from you are either necessary for us to:
Perform our contract with you or your employer (e.g. to deliver the goods you have purchased on our websites/apps);

Provide you with the service you or your employer have asked for (e.g. to provide you with a newsletter);

Comply with legal requirements (e.g. invoicing).
If you do not provide the data marked with an asterisk, this may affect the goods and services that we can provide.
Information that I provide directly
If you register on a Site, make purchases through a Site or one of our stores, join a loyalty program, enter a contest or promotion, submit a consumer survey, photo, video or product review, sign up to receive emails or other offers or communications, we collect and store the information provided, including Personal Information.
We may also offer you the opportunity to engage with our content through third party social media platforms. L'Oréal's use of social media serves as an extension of its presence on the Internet. Social media account(s) are public and are not hosted on L'Oréal's servers. Users who choose to interact with L'Oréal via social media should read the terms of service and privacy policies of these platforms. Please remember that any content submitted to one of our social media platforms can be viewed by the public, so you should be cautious about providing certain personal data e.g. financial information or address details. L'Oréal is not responsible for any harm that results due to posting personal data on one of our social media platforms.
When you engage with L'Oréal Canada through social media, you may allow us to have access to certain information associated with your social media account (e.g. name, username, e-mail address, picture). We may use this information to confirm your identity and to personalize your experience.
Information that is collected automatically
Mobile Services/Apps:
Certain of our mobile apps offer opt–in, geo–location services and push notifications. Geo-location services provide location–based content and services, such as store locators, local weather, promotional offers and other personalized content. Push notifications can include discounts, reminders or details about local events or promotions. Most mobile devices allow you to turn off location services or push notifications. If you consent to location services, we will collect information about the Wi–fi routers closest to you and the cell IDs of the towers closest to you to provide location–based content and services.
Site Usage Information:
L'Oréal and its third–party service providers may also use a variety of technologies that passively or automatically collect information about how the Sites are accessed and used including but not limited to your browser type, device type, operating system, application version, the pages served to you, the time you browse, preceding page views, and your use of features or applications on the Sites.
Device Identifiers:
L'Oréal also automatically collects an IP address or other unique identifier information ("Device Identifier") for the computer, mobile device, technology or other device (collectively, "Device") you use to access the Sites or on third party websites that publish our advertising. A Device Identifier is a number that is automatically assigned to your Device by the Device provider when you access a web site or its servers, and our computers identify your Device by its Device Identifier. For mobile devices, a Device Identifier is a unique string of numbers and letters stored on your mobile device that identifies it. We may use a Device Identifier to, among other things, administer the Sites, help diagnose problems with our servers, analyze trends, track users' web page movements, help identify you and your shopping cart, deliver advertising and gather broad demographic information.
Cookies:
Like many web sites, we use "Cookies," which are data files that are sent through your web browser to your computer when it is used to visit the Sites to facilitate site navigation and to personalize your experience, including tailoring advertisements. Cookies may also be used to collect your MAC address for analytics purposes or associate you with social networking sites like Facebook and Twitter and, if you so choose, enable interaction between your activities on the Sites and your activities on such social networking sites. Note that cookies may be used and linked to other personal data you have shared with us (such as previous purchases or newsletter subscriptions).
If you would prefer not to accept cookies, you can change your browser settings to notify you when you receive a cookie, which lets you choose whether or not to accept it; or set your browser to automatically not accept any cookies. However, please be aware that some features and services on our Sites may not work properly because we may not be able to recognize and associate you with your account. In addition, the offers we provide when you visit us may not be as relevant to you or tailored to your interests.
To learn more about cookies, please visit: http://www.allaboutcookies.org
Pixels or Web Beacons:
We use pixel tags or web beacons, which are transparent graphic images placed on a web page or in an email to indicate that a page or email has been viewed or to let your browser retrieve content from another server. These measure the success of our marketing campaigns for example and compile statistics about usage of our sites and services and response rates.
In-Store Analytics:
We may provide in-store technologies (such as Wi-Fi networks and Bluetooth beacons) to help personalize and improve your shopping experience. These technologies may require the collection of certain information about your mobile device, such as your MAC address or other device identification information and may permit you to submit personal details for increased levels of personalization, such as your interests, shopping preferences, and sizing information.
Information collected from third parties:
We may receive information from third party partners, such as marketing and demographic data, offline records and information from an advertiser about your experiences or interactions with them. We may combine such third party data with other information we receive from or about you.
We may also receive information related to you from your own employer or, sometimes we receive your information from other third parties, including other L'Oréal Group entities.
Our websites and Apps may from time to time contain links to and from the websites of our partner networks, advertisers and affiliates. If you follow a link to any of these websites, please note that these websites have their own privacy policies and that we are not responsible or liable for these policies. Please check these policies before you submit any personal data to these websites.
Where does L'Oréal store my personal information?
Personal Information about you may be maintained and processed on our behalf by our affiliates and other third party service providers inside and outside of Canada including but not limited to the United States. Your Personal Information may be subject to the laws of the countries in which it is stored or used, and those countries may have a different data protection regime than the country in which you reside and under the laws of those other countries, in certain circumstances, courts, law enforcement agencies, regulatory agencies or security authorities in those other countries may be entitled to access your Personal Information. By providing us with any personal information, you consent to the transfer of your Personal Information to other countries, such as the United States, which may have a different privacy regime from your country of residence.
How does L'Oréal use my information?
Unless otherwise permitted or required by law, L'Oréal shall make reasonable efforts to only collect personal information that is necessary in the following contexts and for the associated purposes:
ACTIVITY

PURPOSE

Professional Account creation and management

Manage your account and orders;

Send you marketing communications which may be tailored to your professional "profile" (i.e. based on the personal data we know about you and your preferences);

Assess your eligibility for credit facilities and manage any credit facility throughout our relationship with you, including the recovery of any unpaid monies;

Manage any direct debits;

Run audits to manage our compliance obligations;

Offer you a loyalty program;

Offer personalised services based on professional interests and characteristics;

Allow you to manage your preferences;

Monitor and improve our websites and apps;

Run analytics or collect statistics;

Secure our websites and protect you and us against fraud;

Respond to your questions and otherwise interact with you; and/or

Manage any surveys etc. you enter.

Newsletter sign up and commercial communications

Send you marketing communications that may be tailored to your "profile" and keep an up-to-date opt-out list if you have asked not to be contacted.

Purchases and order management:

Contact you to finalize your order where you have saved your shopping cart or placed products in your cart without completing the checkout process; Inform you when a product you wanted to purchase is available; Process and follow up on your order including delivering the product to an address you provided; Assist you with the payment for your order or the return of a product you previously purchased; Measure satisfaction; and Manage any dispute relating to a purchase.

Consumer care based on inquiries or shared experiences:

Respond to your questions and otherwise interact with you or connect you with relevant services;

Proper functioning of our websites/apps:

For instance, to maintain a login, remember a shopping cart or personalize an interface (e.g. language, font preference, etc.) through the use of cookies

Profiling and behavioral advertising

To send or display personalized communications or content tailored to your interests/needs

User generated content

To post your review or content to promote our products if you have consented to such publication, or in accordance with the specific terms and conditions accepted by you.

Use of apps and devices

To provide you with the products or services requested, including skin/hair advice and notifications; For research and innovation by scientists within L'Oréal Group; and For monitoring and improvement of our apps and devices.

Safety and security

Video surveillance is used at warehouse and store locations to identify/investigate theft or security concerns; To perform studies relating to the safe use of our products; and

To perform and follow-up on corrective measures taken as needed due to any undesirable effect or adverse reaction linked to the use of our products

Protect you and us against fraud, and to meet legal or regulatory requirements imposed upon L'Oréal from time to time.

Event, seminars and training sessions

To invite you, organize the relevant event and manage the seminars and events that we organize as part of our business activities;

To provide you with information and training on our products, services, and brands, tailored to your professional profile.
How does L'Oréal share my personal information?
With the family of L'Oreal brands:
When Personal Information is collected by one of our L'Oréal Canada Inc. brands, we may share that information with our affiliates and other L'Oréal Canada Inc. brands.
With the public when the information is on public forums:
You may disclose Personal Information when you post content to our websites, in-store technologies or other public forums, such as our brands' media pages, blogs and online product reviews. Any information that you disclose through these services will become public.
With third parties providing services on behalf of L'Oréal:
We share your Personal Information with third parties that perform functions on our behalf (or on behalf of our partners) such as service providers that host or operate our Sites, provide analytics and site usage information, process transactions and payments, fulfill orders or provide customer service, loyalty program administration, redemption; advertisers; sponsors or other third parties that participate in or administer our promotions, contests, sweepstakes, surveys or provide marketing or promotional assistance.
With third parties to whom you have provided consent:
While on our Sites, you may have the opportunity to opt–in to receive information and/or marketing offers from another party, or to otherwise consent to the sharing of your information with a third party, including social networking sites such as Facebook or Twitter. If you agree to have your Personal Information shared with a third party, your Personal Information will be disclosed to the third party and will be subject to the privacy policy and business practices of that third party.
If you connect your Facebook account to a L'Oréal brand account, we will make available and/or share your Facebook user name and your Facebook profile picture to other users of that brand. Users may be able to view your profile and shopping activity on the brand Sites and your activities may be automatically shared to both your friends on Facebook and with your Facebook friends on the Sites. We will disclose your Personal Information when you have elected to share your activity to Facebook. Personal (?)Information shared to Facebook will be connected with the Facebook account you log in with. Facebook's use of such information and any information it collects from your use of or on its service is governed by Facebook's privacy policy but our use of this information is governed by this present Privacy Policy. You understand and agree that you need to consult both privacy notices to amend or delete Personal Information which has been provided to Facebook. If you do not wish for such use of data to take place, you should not agree to share your activity to Facebook and/or adjust your settings to deactivate such sharing. You understand information no longer shared on Facebook may continue to be publicly available to other users of this Site.
For business transfers:
We may share information with other entities and affiliates of the L'Oréal Group, our parent company, on a need-to-know basis to prevent fraud, for research and innovation, to improve our products and services, for internal audit, management, promotional, customer service or administrative purposes including defending and bringing legal actions.
As we continue to develop our business, we may sell or purchase assets. If another entity acquires us or our assets, or assets related to the Sites, Personal Information, usage information, and any other information that we have collected may be disclosed to such entity as one of the transferred assets. Also, if any bankruptcy or reorganization proceeding is brought by or against us, all such information may be considered an asset of ours and as such may be sold or transferred to third parties.
When legal disclosure is required:
We may transfer and disclose information, including your Personal Information, Usage Information and Device Identifier, (including IP address), to third parties to comply with a legal obligation or when we believe, upon reasonable grounds, the disclosure is necessary to protect the rights or safety of an identifiable person or group.
To process or store the information in a foreign jurisdiction:
Your Personal Information may be transferred to a foreign jurisdiction to be processed or stored by L'Oréal or its service providers, including data hosting providers. Such information may be provided to law enforcement or national security authorities of that jurisdiction upon request, in order to comply with foreign laws.
What about links to other websites?
Our Sites may contain links to third party sites that are not owned or operated by L'Oréal. This includes links from advertisers, sponsors and/or partners that may use our logo(s) as part of a co–branding or co–marketing agreement. We do not control, recommend or endorse and are not responsible for these sites or their content, products, services or privacy policies or practices. These other sites may send their own cookies or other tracking technologies to your Device, they may independently collect data or solicit Personal Information and may or may not have their own published privacy policies. You should also independently assess the authenticity of any site which appears or claims that it is one of our Sites (including those linked to through an email or social networking page). The Sites may make available chat rooms, forums, message boards, and news groups. Remember that any information that you disclose in these areas becomes public information and is not subject to the provisions of this Privacy Policy.
What are my rights and choices regarding my personal information?
You can opt out from receiving promotional communications
L'Oréal and its brands want to communicate with you only if you want to hear from us so we will only send you promotional communications if you've requested them. If at a later date you prefer not to receive promotional information, such as information about special offers and sales events, from one or more of our brands, you can let us know by contacting our customer service as described in the section entitled, "How do I opt out?" below or you can follow the "unsubscribe" link provided in promotional emails or text messages sent to you.
If you unsubscribe from promotional communications from a brand, you may continue to receive transactional and account-related messages from the brand and promotional communications from the other brands you have not unsubscribed to.
You can opt out of targeted advertising
L'Oréal licenses technology to serve advertisements on its own Sites and within its content as that content is served across the Internet. In addition, L'Oréal may use third parties to serve advertisements on the Sites and around the web, measure the performance of the Sites and the viewing of our content, and provide analytics services. These ad network providers, advertisers, sponsors, and/or analytics service providers may set and access their own cookies, pixel tags and similar technologies on your Device and they may otherwise collect or have access to information about you, including usage information. We and our network advertisers may target advertisements for products and services in which you might be interested based on your visits to both the Sites and other web sites or based on location data, from your Device. We may use a variety of companies to serve advertisements.
If you want to opt-out of the use of your information for select ad targeting, you can visit this site: http://youradchoices.ca/choices, or by setting up "Do Not Track" options available through your browser. We also occasionally provide your personal information to trusted advertising partners for the purpose of presenting you with targeted ads on behalf of L'Oréal.
You can request that your Personal Information not be shared with our advertising partners by contacting PrivacyCanada.CACORP@loreal.com.
You can opt out of text/sms message
If you choose, you can provide your mobile phone number to receive text message alerts containing product and/or event information, product tips or promotions that may be sent using automated dialing systems ("Text Messages"). You agree that by providing your mobile phone number you expressly consent to receive automated marketing Text Messages from us to the mobile phone number provided. Consent is not required to purchase goods or services. Message and data rates will apply and you should check the rates of your mobile carrier. You can opt out from further text marketing communications by texting STOP to the SMS number used by L'Oréal to contact you.
We may share your mobile phone number with service providers with whom we contract to assist us with the above activities, but we will not share your mobile phone number with third parties for their own purposes without your consent. You acknowledge that Text Messages are distributed via third party mobile network providers and, therefore, we cannot control certain factors relating to message delivery. You acknowledge that, depending on the recipient's mobile carrier, it may not be possible to transmit the Text Message to the recipient successfully; nor is content available on all carriers. We do not claim or guarantee availability or performance of this service, including liability for transmission delays or message failures.
You have the right to be informed
You have the right to obtain clear, transparent and easily understandable information about how we use your Personal Information and your rights (subject to applicable legal restrictions). This is why we are providing you with the information in this policy.
You have the right to access your Personal Information
Upon a detailed written request, L'Oréal will, in a timely manner and in accordance with the legal timeframe, afford you a reasonable opportunity to review your Personal Information as contained in our files (subject to applicable legal restrictions). In order to safeguard and prevent fraudulent access to personal information, we may take steps to verify your identify or your legal representative before granting access. We may charge a reasonable fee taking into account the administrative costs of providing the information. Requests manifestly unfounded, excessive or repetitive may not be answered to.
You can ask that your Personal Information be changed or deleted
You have the right to have your personal data rectified if it successfully proven to be incorrect or outdated and/or completed if it is incomplete.
You can challenge L'Oréal's compliance
You have the right to contact our Privacy Guardian (see details below) in order to lodge a complaint against the data protection and privacy practices of L'Oréal.
How long does L'Oréal store my personal information for?
L'Oréal retains Personal Information only as long as it is deemed necessary, to fulfill the purposes identified or as required by law. Keep in mind that the retention period for Personal Information may extend beyond your relationship with us. We use the following criteria to determine retention periods:
Where you purchase products and services or participate in a promotional offer, we keep your Personal Information for the duration of our contractual relationship with you;
Where you contact us for an enquiry, we keep your personal data for the duration needed to process your enquiry;
Where you create an account, we keep your Personal Information until you require us to delete it or after a period of inactivity;
Where you have consented to direct marketing, we keep your personal data until you unsubscribe or require us to delete your information; and
Where cookies are placed on your computer, we keep them for as long as necessary to achieve their purposes (e.g. for the duration of a session for shopping cart cookies or session ID cookies).
Personal Information no longer necessary or relevant for the identified purposes or no longer required to be retained by law, shall be securely destroyed, erased or made anonymous.
Does L'Oréal protect children's privacy?
L'Oréal takes seriously its obligations under the US Children's Online Privacy Protection Act and Quebec's Consumer Protection Act. The Sites are not directed to children under 13. We do not knowingly collect, use or disclose personally identifiable information from anyone under 13 years of age. If we determine upon collection that a user is under this age, we will not use or maintain his/her Personal Information without the parent/guardian's consent. If we become aware that we have unknowingly collected personally identifiable information from a child under the age of 13, we will make reasonable efforts to delete such information from our records.
We strongly recommend that minors 13 years of age or older ask their parents for permission before sending any information about themselves to anyone over the Internet and we encourage parents to teach their children about safe internet use practices.
Is my personal information secure?
L'Oréal maintains reasonable safeguards to protect personal information against loss, theft, unauthorized use, disclosure, copying or destruction and when transferring information for processing and requires third parties providing services on our behalf to do the same.
No method of transmitting or storing data is 100% secure. As a result, although we strive to protect your Personal Information, we cannot guarantee the security of any information you transmit to us through or in connection with L'Oréal websites. If you have reason to believe that your interaction with us is no longer secure (for example, if you feel that the security of any account you might have with us has been compromised), you must immediately notify us of the problem in order for L'Oréal to resolve the issue in a timely manner. Also keep in mind that e-mail is not a secure form of communication so never send sensitive personal information to us via e-mail.
How do I contact L'Oréal?
If you have any questions about this policy, L'Oréal's privacy practices, or would like to access your personal information, please contact:
Privacy Guardian
L'Oréal Canada inc.
1500 Robert-Bourassa, Suite 600
Montreal, QC, Canada
H3A 3S7
PrivacyCanada.CACORP@loreal.com
* NOTE: We cannot guarantee the security of e-mail communications over the Internet.
Is my personal information processed only in Canada?
The Sites are governed by and operated in, and in accordance with the laws of Canada, and are intended for the enjoyment of residents of Canada. Country or region specific websites are available for L'Oréal brands and products around the world. L'Oréal makes no representation that the Sites are governed by or operated in accordance with the laws of any other nation. By using the Sites, or providing us with any information, you (a) acknowledge that the Sites are subject to the laws of Canada, (b) consent to the collection, processing, maintenance and transfer of such information in and to Canada and other applicable territories in which the privacy laws may not be as comprehensive as or equivalent to those in the country where you reside and/or are a citizen, and (c) waive any claims that may arise under those laws.
Will this policy be updated and if so, how will I know?
We may change information on the Sites and/or this policy, at any time without prior notice to you, and any changes will be effective immediately upon the posting of the revised policy on the Sites. L'Oréal will use your personal information in a manner consistent with the policy in effect at the time you submitted the information, unless you consent to the new or revised policy. We encourage you to periodically review this page for the latest information on our privacy practices. You can tell if the policy has changed by checking the revision date that appears at the top of this policy.
TERMS OF USE
Introduction
L'ORÉAL PARTNER SHOP CANADA
WEBSITE TERMS OF USE
LAST UPDATED. These Terms and Conditions were last updated in September 2018.
Welcome to the L'Oréa Partner Shop website, which is owned and operated by L'Oréal Canada Inc. (collectively, "L'Oréal Partner Shop", "We", "Us", or "Our"). Please read these terms of use ("Terms of Use") carefully before using the services of this site (the "Site").
THESE TERMS AND CONDITIONS SET FORTH THE LEGALLY BINDING TERMS AND CONDITIONS FOR YOUR USE OF THIS SITE (THE "SITE") AND THE RELATED SERVICES, FEATURES, CONTENT, APPS, WIDGETS OFFERED OR ANY PURCHASES YOU MAKE VIA THE SITE.
These Terms and Conditions apply to all users of the Site, including, without limitation, users who are contributors of content, information and other materials or services on the Site. Your access and use of the Site will be subject to the version of the Terms and Conditions posted on the Site at the time of use. If you do not agree with the Terms and Conditions, then you do not have the right to access, view, download or otherwise use the Site or purchase any cosmetics and, accordingly, you should not do so.
We may at our sole discretion change, add, or delete portions of these Terms of Use at any time on a going-forward basis. It is your responsibility to check these Terms of Use for changes prior to use of the Site, and in any event your continued use of the Site following the posting of changes to these Terms of Use constitutes your acceptance of any changes. We will notify you of any such material changes by posting notice of the changes on the Site, and/or, in our sole discretion, by email.
Privacy
We have developed a Privacy Policy in order to inform you of its practices with respect to the collection, use, disclosure and protection of your information. You can find the Privacy Policy, which is incorporated into this Agreement, by going on the tab above, and by using this Site you agree to the terms of the Privacy Policy.
General Terms and Conditions
Unless otherwise noted, the products and services on the Site are intended for personal, non-commercial purposes only. You agree to use the Site only for lawful, noncommercial purposes and in compliance with all international, federal, province and local laws. Except as expressly permitted in these Terms and Conditions, you may not use, reproduce, distribute, reverse engineer, modify, copy, publish, display, transmit, adapt, frame, link, rent, lease, loan, sell, license or in any way exploit the content of the Site.
Eligibility
You represent and warrant that you (a) are above the legal age of majority in your jurisdiction of residence (if you are a minor, your parents' prior authorization shall be required), (b) have not previously been suspended or removed from the Site, (c) do not have more than one (1) account at any given time for the Site; (d) you will only provide us with true, accurate, current and complete information if you register for an account and/or Orders (defined below). If we believe or suspect that your information is not true, accurate, current or complete, we may deny or terminate your access to the Site or Services (or any portion thereof) and (d) that you have full power and authority to enter into the Terms and Conditions and in doing so will not violate any other agreement to which you are a party.
Access to the Site and/or certain sections thereof may require the use of PIN codes. In such case it is up to you to take the necessary steps to keep such codes secret. You may naturally change them at any time. However, the number of attempts to access the Site and/or certain section thereof may be limited in order to prevent any fraudulent use of such codes. Please inform Us of any fraudulent use that you may become aware of. In the event of any breach of the rules set forth under these Terms of Use, We reserve the right to suspend your access.
Additional fees for accessing and using the Internet remain at your charge.
Your Account
When you set up an Account, you are required to provide your account number and select a password (collectively, your "Account Information"), which you may not transfer to or share with any third parties. If someone accesses our Site or Services using your Account Information, we will rely on that Account Information and will assume that it is really you or your representative who is accessing the Site and Services. You are solely responsible for any and all use of your Account Information and all Orders and activities that occur under or in connection with the Account. Without limiting any rights which we may otherwise have, we reserve the right to take any and all action, as it deems necessary or reasonable, to ensure the security of the Site and your Account, including without limitation, terminating your Account, changing your password, or requesting additional information to authorize transactions on your Account. You agree to be responsible for any act or omission of any users that access the Site or Services under your Account Information that, if undertaken by you, would be deemed a violation of these Terms of Use. In no event will We be held liable to you for any liabilities or damages resulting from or arising out of (i) any action or inaction by Us under this provision, (ii) any compromise of the confidentiality of your Account or password, and (iii) any unauthorized access to your Account or use of your password. You may not use anyone else's Account at any time, without the permission of the Account holder. Please notify us immediately if you become aware that your Account Information is being used without authorization. You agree not to register for more than one Account, register for an Account on behalf of an individual other than yourself without such individual's authorization, or register for an Account on behalf of any group or entity.
User Content
We welcome user comments, information and submissions. In addition, you and other users of the Site from time to time may have an opportunity to post on the Site certain ideas, concepts, information, data, text, music, sound, photographs, graphics, video, messages, comments on our products, advertising and other promotional materials or events, facts, advice, "tips", opinions and other material (collectively, "User Content"). Subject to our Privacy Policy, all User Content that you post on this Site will be treated as non-confidential and non-proprietary to you and may be viewed by you and/or other users of this Site.
Said User Content shall be authorized for all in-house or external, corporate or financial communication purposes, advertising, and for all public relations, historical or archival purposes, of L'ORÉAL Group or its affiliates, its products and/or its brands, particularly on the following media:
Posting in all format, in unlimited quantity,

The written press, unlimited number of publications,

Publishing, unlimited number of publications, particularly publishing for purposes of in-house communication, including sales force and distribution network (wholesalers, retailers, agents, etc.), events, leaflets for congresses, tradeshows, stands ...; B-to-B communication, in the professional press, for an unlimited number of publications and/or quantities;
Electronic, IT, digital, multimedia, Internet and Intranet publishing, via any websites (whatever the website and/or medium, including social networks such as Facebook, Twitter, YouTube or Dailymotion), unlimited number of inserts and broadcasts,

via any advertising media (including by way of advertising at retail outlets and on the L'ORÉAL Group brand products.
You also agree that we, our affiliates and our licensees are free to use any ideas, concepts, know-how or techniques contained in any User Content you send to us for any purpose whatsoever, including, but not limited to, developing, manufacturing and marketing products, services and content using such information, without any credit, notice, approval or compensation to you.

We cannot guarantee that other users will not copy, modify, distribute or otherwise use the User Content that you share. Therefore, if you have an idea or information that you would like to keep confidential and/or do not want others to use, do not post it on the Site. We and our affiliates are not responsible for any user's misuse or misappropriation of any User Content you post on the Site.
This authorization gives Us the possibility to adapt your Content as initially fixed and/or make any such clarification to the User Content as We may consider useful, provided that the User Content shall not alter your image or words.
Further, the use of User Content may come with such anonymized information as your city, country or age, and/or, if you expressly authorized it, information allowing your identification such as your first name, or your alias.
Any such User Content as you may publish via this Website shall be chosen by you and under your sole liability. However, We would like to remind you that User Content shall not conflict with applicable legislation or accepted standards of morality, or the principles stated herein. In this regard, We reserve the right to remove at any time any such User Content as may not comply with these Terms of Use, including the User conduct.
Review of submissions
We have no obligation to verify the identity of any users when they are connected to the Site or to supervise the User Content that has been provided by users. You acknowledge that we may or may not prescreen, monitor, review, edit or delete the User Content posted by you and other users on the Site. We and our designees retain the right to modify, move, refuse, block or remove any User Content, in whole or in part, for any reason or no reason, with or without notice.
We and our designees also reserve the right to access, read, preserve, and disclose any information as we reasonably believes is necessary to
(i) satisfy any applicable law, regulation, legal process or governmental request,
(ii) enforce these Terms and Conditions, including investigation of potential violations hereof,
(iii) detect, prevent, or otherwise address fraud, security or technical issues,
(iv) respond to user support requests, or
(v) protect our rights, property or safety, users of the Site and the public. In any case, we are not responsible or liable for damages of any kind arising from any failure, non-failure, or delay in removing such User Content even when we are advised of the possibility of such damages.
User Conduct
By posting User Content in or otherwise using any communications service or other interactive service that may be available to you on or through the Site from time to time, you agree that you are the sole responsible person and/or entity from which such User Content originated. Moreover, you agree not to access or use the Site for any purpose that is prohibited by these Terms and Conditions. You are responsible for all of your activity in connection with the Site.

By way of example, and not as a limitation, you agree not to (and shall not permit any third party to) use the Site to:
(a) upload, post, e-mail, or otherwise transmit any User Content that is inaccurate, unlawful, harmful, threatening, embarrassing, abusive, harassing, tortious, defamatory, vulgar, obscene, offensive, profane, libelous, deceptive, fraudulent, invasive of another's privacy, hateful, or contains or depicts nudity or explicit or graphic descriptions or accounts of sexual or violent acts (including, but not limited to, sexual language of a violent or threatening nature directed at another individual or group of individuals), or is otherwise inappropriate as determined by us in our sole discretion;
(b) harm any person in any way;
(c) upload, post, e-mail, or otherwise transmit any User Content that
(i) victimizes, harasses, degrades, or intimidates an individual or group of individuals on the basis of any impermissible classification, including, without limitation, religion, gender, sexual orientation, race, color, creed, ethnicity, national origin, citizenship, age, marital status, veteran status or disability;
(ii) infringes any patent, trademark, trade secret, copyright, right of publicity or other intellectual or proprietary right of any party; and
(iii) you do not have a right to transmit under any law or under any contractual or fiduciary relationship (such as insider information, intellectual, proprietary or confidential information learned or disclosed as part of employment relationships or under nondisclosure agreements);
(d) upload, post, e-mail, or otherwise transmit any material that contains software viruses or any other computer code, files, worms, logic bombs or programs designed or intended to interrupt, disable, damage, destroy, or limit the functionality of the Site or any computer software or hardware or telecommunications equipment or any other similarly destructive activity;
(e) obtain unauthorized access to any system, data, password or other information;
(f) interfere with or disrupt the Site or servers or networks linked to the Site, or disobey any requirements, procedures, policies, or regulations of networks linked to the Site;
(g) intentionally or unintentionally violate any applicable local, state, national, or international law, and any rules, regulations, orders, directives and the like having the force of law;
(h) upload, post, e-mail, or otherwise transmit any material, or take any other actions with respect to your use of the Site, that would constitute, or would otherwise encourage, criminal conduct or conduct that could give rise to civil liability;
(i) for commercial purposes, including, without limitation, submitting any material to solicit funds or to promote, advertise or solicit the sale of any goods or services;
(j) solicit others to join or become members of any other commercial online service or other online or offline group or organization;
(k) impersonate any other person or entity, including by providing any false personal information to us (including a false user name) or creating any account for anyone other than yourself;
(l) submit any person's identification documents or sensitive financial information; or
(m) breaches the Privacy Policy. Violation of any of the foregoing may result in immediate termination of your license to access or use the Site, and may subject you to provincial and federal penalties and other legal consequences.
We reserve the right, but shall have no obligation, to investigate your use of the Site in order to
(1) determine whether a violation of the Terms and Conditions has occurred or
(2) comply with any applicable law, regulation, legal process or governmental request.
If you become aware of any such User Content as may condone crimes against humanity, incite racial hatred and/or violence, or relate to child pornography, you shall immediately notify Us at the following email address at PrivacyCanada.CACORP@loreal.com, or by sending a detailed letter to the following address 1500 Robert-Bourassa, Suite 600, Montreal, H3A 3S7, Québec, specifying in your email/letter the date on which you discovered said content, your identity, the URL, description of the disputed content and the user ID of the author thereof.
No endorsement
We do not control the User Content posted on the Site and, as such, we make no representations or warranties regarding User Content or its truthfulness, accuracy, reliability, integrity or quality. We do not determine whether User Content violates the rights of others, and we have no control over whether User Content is of a nature that you or other users may find offensive. User Content includes the opinions, statements and other content of third parties, not us. You acknowledge and agree that the information and views expressed by you and other users in User Content appearing on the Site do not necessarily reflect our views or those of our content providers, advertiser, sponsors, affiliated or related entities, and we do not support or endorse any User Content or any other content posted by you or any other user on or otherwise accessible through the Site. We do not assume, and expressly disclaim, any obligation or liability with respect to User Content and no confidential or fiduciary understanding or relationship is established by our receipt or acceptance of any such materials.
Our right to use user content
You do not have to submit anything to us, but if you choose to submit any User Content to the Site, it will be deemed non-proprietary and non-confidential and may be used by us, our affiliates or others without restriction. You represent and warrant that you own or otherwise control any and all rights in and to the User Content that you submit and that our public posting and use of that User Content will not infringe or violate the rights of any third party in any manner, including without limitation any privacy rights, publicity rights, copyrights, contract rights or any other intellectual property or proprietary rights. By submitting, sending, posting, uploading, modifying or otherwise providing information, material, or any other communication to us including User Content, whether solicited or unsolicited, you grant us and our designees the royalty-free, fully paid, unrestricted, worldwide, perpetual, irrevocable, non-exclusive, and fully transferable, assignable, sublicensable right and license to use, copy, reproduce, modify, adapt, publish, translate, create derivative works from, improve, distribute, commercialize, perform, or display such User Content (in whole or in part) worldwide and/or to incorporate it in other works in any form, media, or technology now known or later developed for any purpose, including, without limitation, advertising and promotional purposes, reproduction, transmission, publication, broadcast and posting without any further consent by you or notice, credit and/or compensation to you or any third parties. You also hereby do and shall grant each user of the Site a non-exclusive license to access your User Content through the Site, and to use, edit, modify, reproduce, distribute, prepare derivative works of, display and perform such User Content. We and our designees also have the right, but not the obligation, to use your user name (and real name, image, likeness or other identifying information, if provided in connection with User Content), city and province in connection with broadcast, print, online or other use or publication of your User Content. We and our designees may use or otherwise transfer, remove or dispose of any and all User Content without restriction and users of the Site shall not be entitled to any compensation whatsoever for any such use, transfer or disposition of User Content by us. Notwithstanding the foregoing, personally identifiable data, if any, included in User Content shall be handled in accordance with our Privacy Policy.
Transmitting materials
You understand that the technical processing and transmission of the Site may involve:
(a) transmissions over various networks and
(b) changes to conform and adapt to technical requirements of connecting networks or devices. We assume no responsibility for the deletion or failure to store postings or other information submitted by you or other users of the Site.
You agree that you will not harvest, collect or store information about the users of the Site or the User Content or use such information for any purpose inconsistent with the purpose of the Site or for the purpose of transmitting or facilitating transmission of unsolicited advertising, junk or bulk electronic mail or communications.
You may not:
(i) take any action that imposes or may impose (as determined by Us in our sole discretion) an unreasonable or disproportionately large load on our infrastructure;
(ii) interfere or attempt to interfere with the proper working of the Site or any activities conducted on the Site;
(iii) bypass any measures we may use to prevent or restrict access to the Site or portions thereof (or other accounts, computer systems or networks connected to the Site);
(iv) run any form of auto-responder or "spam" on the Site;
(v) use manual or automated software, devices, or other processes to "crawl" or "spider" any page of the Site; or
(vi) harvest or scrape any content from the Site.
Product Availibility
The availability of the products and services described on the Site, and the descriptions of such products and services, may vary based on location and timing.
Advice and Beauty Profile
The advice provided on this Site and/or the tools made available to define your beauty profile are merely simulations intended for obtaining expert cosmetics advice.
The information they deliver are for strictly indicative purposes and shall in no event replace a medical diagnosis or clinical consultation, nor be substituted for a medical treatment.
Accordingly, We cannot guaranty your entire satisfaction with the advice that results from the use of such tools and assume no liability for any use you may make thereof.
For any further information or in the event of doubt, We recommend that you consult your physician.
Cookies
Cookies are small files that are left on your device while you browse the Website (such as the pages looked up, the date and time of such access, etc.) and which may be read whenever your access the same Website (hereinafter "Cookies").
Contests
This Site may, from time to time, contain contests that offer prizes or that require you to submit material or information about yourself. Each contest has its own rules, which you must read and agree to before you may enter.
Intellectual Property Rights
The Site, and all of its contents, including but not limited to articles, other text, photographs, images, illustrations, graphics, video material, audio material, including musical compositions and sound recordings, software, logos, titles, characters, names, graphics and button icons, excluding User Content (collectively "Proprietary Material"), are protected by copyright, trademark and other laws of Canada, as well as international conventions and the laws of other countries. The Proprietary Material is owned or controlled by Us or by other parties that have provided rights thereto to Us.
Except as otherwise provided in these Terms and Conditions or without our express prior written permission, you may not, and agree that you will not, use, publish, reproduce, display, publicly perform, create derivative works from, reverse engineer or decompile, disassemble, distribute, license, transfer, sell, copy, post, enter into a database, upload, transmit or modify the Proprietary Material or any portion thereof, for any purpose or by any means, method, or process now known or later developed. Modification of the materials appearing on the Site or use of such materials for any other purpose is a violation of our copyright and other proprietary rights.
We may make available to you via this Site contents that you are authorized to download (hereinafter the "Downloadable Content"). We grant you, for your personal and private use only, free of charge and for the legal protection period of intellectual property rights as defined by applicable laws, a non-exclusive and non-transferable right to use the Downloadable Content. Any reproduction, representation, modification or distribution of the Site shall be prohibited. By downloading or using such Downloadable Content, you agree to use them in accordance with these Terms of Use.
In the event that We make a Site available to you which enables you to edit a picture (especially in order to virtually test a cosmetic), you hereby acknowledge and agree that such Site shall be only for your own private use in compliance with its intended purpose. You shall not be authorized to make any such use of this Site as may be detrimental to the honor, repute or rights of any third parties.
Account Termination
We may, in appropriate circumstances, terminate your account for the Site and any or all affiliate websites if you are a repeat infringer. If you believe that a user is a repeat infringer, please follow the instructions above to contact our Copyright Agent and provide information sufficient for us to verify that the user is a repeat infringer.
Third Party Websites and Links
You may be able to link to third party Websites, services or resources on the Internet from the Site, and third party Websites, services or resources may contain links to the Site (collectively, "Linked Sites"). We are not responsible for the content, availability, advertising, products, services or other materials of any such Linked Sites, or any additional links contained therein, and our inclusion of links to the Linked Sites on the Sites does not imply that we endorse or approve of any materials contained on, or accessible through, the Linked Sites. In no event shall we be liable, directly or indirectly, to you or any other person or entity for any loss or damage arising from or occasioned by the creation or use of the Linked Sites or the information or material accessed through these Linked Sites.
Third Party Merchants
The Site may enable you to order and receive products, information and services from businesses that are not owned or operated by us. The purchase, payment, warranty, guarantee, delivery, maintenance, and all other matters concerning the merchandise, services or information, opinion or advice ordered or received from such businesses are solely between you and such businesses. We do not endorse, warrant, or guarantee such products, information, or services, and are not liable for the accuracy, completeness, or usefulness of such information or the quality of availability of such products or services. We will not be a party to or in any way responsible for monitoring any transaction between you and third-party providers of such products, services, or information, or for ensuring the confidentiality of your transactions.
Advertisements, Sponsorships, Co-Promotions and Other Partnerships
We may display advertisements for the goods and services of a third party on the Site, including in connection with co-promotions, sponsorships and other similar partnership arrangements. We do not endorse or represent and are not responsible for the safety, quality, accuracy, reliability, integrity or legality of any such advertised goods or services.
Events
You may be invited or asked to attend events we sponsor or events held by other members and users of the Site, which are not in any way associated with us (collectively, "Events"). Your participation in any Events is at your own risk and you agree to release and hold us, our subsidiaries, agents, distributors and affiliates, and our officers, directors and employees harmless from and against any and all claims, actions, demands, liabilities, costs and expenses, including, without limitation, any injury or death to you or your minor children or wards, resulting from attending the Events or participation in any activities available at the Events.
Use of Software
We may make software available for you to download or use. Such software will be subject to the terms of the license agreement that accompanies it. If there is no license agreement presented to you with the software, then the following license, in addition to the other terms of these Terms and Conditions govern your use of such software. We grant you a personal, non-exclusive, non-transferable, limited license to install the software on any single computer. The software is protected by copyright and other intellectual property laws and treaties and is owned by us or our suppliers. You may not: (i) copy, sell, redistribute, rent, lease or otherwise transfer the software or any of the limited rights you receive hereunder; (ii) incorporate it or any portion of it into another product; (iii) reverse engineer, decipher, decompile, or disassemble the software or otherwise attempt to derive the source code or underlying ideas or algorithms of the software or any portion of the software, including without limitation any application or widget (except where expressly permitted by law); (iv) export, re-export, transfer and/or release the software, related technology, or any product thereof, for any proscribed end-use, or to any proscribed country, entity or person (wherever located), without proper authorization from Canada and/or foreign government; (v) modify, translate, adapt, or create derivative works from the software or any portion of the software in any way or remove proprietary notices in the software. You agree to abide by all laws and regulations in effect regarding your use of the software. You may not authorize or assist any third party to do any of the things prohibited in this paragraph.

We may automatically check your version of the software and update it to improve its performance and capabilities. If you shut down the software during an automatic update or otherwise interfere with the installation of the update, the software may be damaged and/or cease to operate.
Disclaimer
VISITORS TO THE SITE AGREE THAT THEIR USE OF, AND RELIANCE ON ANY ADVICE OR INFORMATION OBTAINED FROM OR THROUGH, THE SITE IS AT THEIR OWN SOLE RISK. THE SITE IS PROVIDED "AS IS" AND "AS AVAILABLE," WITHOUT REPRESENTATION OR WARRANTY OF ANY KIND, EITHER EXPRESS OR IMPLIED. WITHOUT LIMITATION OF THE FOREGOING AND TO THE FULLEST EXTENT PERMITTED UNDER APPLICABLE LAW, WE (INCLUDING OUR AFFILIATES, THIRD PARTY CONTENT PROVIDERS, MERCHANTS, SPONSORS, LICENSORS AND THE LIKE, AND THEIR RESPECTIVE DIRECTORS, OFFICERS AND EMPLOYEES) SPECIFICALLY DISCLAIM ANY AND ALL REPRESENTATIONS AND WARRANTIES, EXPRESS OR IMPLIED, INCLUDING, BUT NOT LIMITED TO: (i) ANY WARRANTIES CONCERNING THE AVAILABILITY, ACCURACY, APPROPRIATENESS, RELIABILITY, TIMELINESS, OR USEFULNESS OF THE CONTENT OF THE SITE; AND (ii) ANY WARRANTIES OF TITLE, WARRANTY OF NON-INFRINGEMENT, WARRANTIES OF MERCHANTABILITY OR FITNESS FOR A PARTICULAR PURPOSE, OR WARRANTIES IMPLIED BY ANY COURSE OF PERFORMANCE OR USAGE OF TRADE. WE ALSO MAKE NO REPRESENTATIONS AND WARRANTIES AS TO ANY LINKED SITES AND WE HAVE NO LIABILITY OR RESPONSIBILITY WITH RESPECT TO YOUR USE OF SUCH SITES. IN SOME INSTANCES, CONTENT MADE AVAILABLE ON THE SITE MAY REPRESENT THE OPINIONS AND JUDGMENTS OF PROVIDERS OR USERS, SUCH AS USER CONTENT. WE AND OUR AFFILIATES DO NOT ENDORSE NOR SHALL WE OR THEY BE RESPONSIBLE OR LIABLE FOR THE ACCURACY OR RELIABILITY OF ANY OPINION, ADVICE OR STATEMENT MADE ON THE SITE BY ANYONE OTHER THAN OUR AUTHORIZED EMPLOYEES ACTING IN SUCH CAPACITY.

THIS DISCLAIMER OF LIABILITY APPLIES TO ANY DAMAGES OR INJURIES CAUSED BY THE SITE, INCLUDING, WITHOUT LIMITATION, THOSE DAMAGES OR INJURIES OCCURRING AS A RESULT OF: (1) ANY ERROR, OMISSION, DELETION, OR DEFECT IN THE CONTENT AVAILABLE ON THE SITE, OR (2) ANY FAILURE OF PERFORMANCE, ERROR, OMISSION, INTERRUPTION, DELETION, DEFECT, DELAY IN OPERATION OR TRANSMISSION, COMPUTER VIRUS, COMMUNICATION LINE FAILURE, THEFT OR DESTRUCTION OF RECORDS, INFORMATION OR DATA, UNAUTHORIZED ACCESS TO, ALTERATION OF, OR USE OF RECORDS, INFORMATION OR DATA, WHETHER FOR BREACH OF CONTRACT, TORT, NEGLIGENCE, DEFAMATION, OR ANY OTHER CAUSE OF ACTION. WE DO NOT WARRANT OR GUARANTEE: (1) THAT ANY PORTION OF THE SITE WILL BE FREE OF INFECTION BY VIRUSES, WORMS, TROJAN HORSES, OR ANYTHING ELSE MANIFESTING CONTAMINATING OR DESTRUCTIVE PROPERTIES; OR (2) THAT ACCESS TO THE SITE WILL BE UNINTERRUPTED OR ERROR-FREE.

WE DO NOT WARRANT OR MAKE ANY REPRESENTATIONS REGARDING THE USE OR THE RESULTS OF USE OF THE MATERIALS AVAILABLE ON THE SITE. YOU (AND NOT WE OR ANY OF OUR AFFILIATES) ASSUME THE ENTIRE COST OF ALL NECESSARY SERVICING, REPAIR, OR CORRECTION.

WE DO NOT HAVE ANY OBLIGATION TO VERIFY THE IDENTITY OF ANY PERSON SUBSCRIBING OR USING THE SITE. THEREFORE, WE DECLINE ALL LIABILITY WHATSOEVER FOR IDENTITY THEFT OR ANY MISUSE OF YOUR IDENTITY OR INFORMATION.

APPLICABLE LAW MAY NOT ALLOW THE EXCLUSION OF IMPLIED WARRANTIES, SO THE ABOVE EXCLUSION MAY NOT APPLY TO YOU.
Indemnification
By using the Site, you agree to defend, indemnify, and hold us, our parent companies, subsidiaries and affiliates, and each of their respective officers, directors, employees, contractors and suppliers harmless from any and all claims, liabilities, damages, losses, costs, and expenses, including, but not limited to, attorneys' fees and expenses, arising in any way from or in connection with your use of the Site or any service available on or through the Site, the uploading, posting, e-mailing, or transmission of any User Content or other materials by you or users authorized by you, infringement of any Proprietary Material, or any violation by you of these Terms and Conditions, our Privacy Policy or any other policy posted from time to time on the Site applicable to your use of the Site. We reserve the right to assume the exclusive defense and control of any matter otherwise subject to indemnification by you, in which event you agree to assist and cooperate with us in asserting any available defenses.
Limitation of Liability
REGARDLESS OF THE FORM OF ACTION, WHETHER IN CONTRACT, TORT, STRICT LIABILITY, STATUTE OR OTHERWISE, IN NO EVENT WILL WE OR OUR AFFILIATES, INCLUDING, WITHOUT LIMITATION, OUR OR THEIR RESPECTIVE OFFICERS, DIRECTORS, EMPLOYEES, AGENTS, PARTNERS, SUPPLIERS, CONTENT PROVIDERS, SUCCESSORS AND ASSIGNS, BE LIABLE TO ANY PARTY FOR ANY DIRECT, INDIRECT, SPECIAL, EXEMPLARY, PUNITIVE, INCIDENTAL, CONSEQUENTIAL (INCLUDING, BUT NOT LIMITED TO, DAMAGES FOR BUSINESS INTERRUPTION, WASTED EXPENDITURE, LOSS OF BUSINESS AND OTHER PROFITS, LOSS OF GOODWILL, LOSS OF ANTICIPATED SAVINGS, LOSS OF PROGRAMS, COST OF REPLACING EQUIPMENT, SOFTWARE OR OTHER GOODS OR SERVICES, OR LOSS OF RECORDS, INFORMATION OR DATA), OR ANY OTHER DAMAGES ARISING IN ANY WAY ARISING OUT OF OR RELATED TO: (i) THE AVAILABILITY, USE, RELIANCE ON, OR INABILITY TO USE THE SITE ANY PLATFORM APPLICATIONS OR ANY CONTENT OR OTHER MATERIALS ON, ACCESSED THROUGH OR DOWNLOADED FROM THE SITE; OR (ii) ANY CLAIM (INCLUDING FOR PROPERTY DAMAGE TO YOUR DEVICE OR COMPUTER SYSTEM) ATTRIBUTABLE TO ERRORS, OMISSIONS, OR OTHER INACCURACIES IN, OR DESTRUCTIVE PROPERTIES OF, THE SITE OR THE LINKED SITES, OR ANY INFORMATION, SOFTWARE, PRODUCTS, SERVICES OR OTHER MATERIALS AVAILABLE ON OR THROUGH THE SITE OR LINKED SITES, EVEN IF WE OR OUR AFFILIATES, OR OUR OR THEIR RESPECTIVE OFFICERS, DIRECTORS, EMPLOYEES, AGENTS, PARTNERS, SUPPLIERS, CONTENT PROVIDERS, SUCCESSORS AND ASSIGNS ARE AWARE OR SHALL HAVE BEEN ADVISED OF THE POSSIBILITY OF SUCH DAMAGES. BECAUSE SOME PROVINCES OR JURISDICTIONS DO NOT ALLOW THE EXCLUSION OR THE LIMITATION OF LIABILITY FOR CONSEQUENTIAL OR INCIDENTAL DAMAGES, IN SUCH PROVINCES OR JURISDICTIONS, OUR LIABILITY SHALL BE LIMITED TO THE EXTENT PERMITTED BY LAW (THEREBY MINIMIZING OUR LIABILITY TO YOU TO THE LOWEST AMOUNT THAT APPLICABLE LAW PERMITS).

YOU SPECIFICALLY ACKNOWLEDGE THAT WE SHALL NOT BE LIABLE FOR USER SUBMISSIONS OR THE DEFAMATORY, OFFENSIVE, OR ILLEGAL CONDUCT OF ANY THIRD PARTY AND THAT THE RISK OF HARM OR DAMAGE FROM THE FOREGOING RESTS ENTIRELY WITH YOU. YOUR SOLE AND EXCLUSIVE REMEDY FOR ANY OF THE ABOVE CLAIMS OR FOR DISPUTES AGAINST US OR ANY OF OUR AFFILIATES IS TO DISCONTINUE YOUR USE OF THE SITE.

NOTHING IN THESE TERMS AND CONDITIONS SHALL BE DEEMED TO EXCLUDE OR LIMIT YOUR LIABILITY IN RESPECT OF ANY INDEMNITY GIVEN BY YOU UNDER THESE TERMS AND CONDITIONS.
Termination
We may terminate or suspend your access to the Site, delete your profile and any content or information that you have posted on the Site and/or prohibit you from using or accessing the Site (or any portion, aspect or feature of the Site) for any reason, or no reason, at any time in our sole discretion, with or without notice to you, effective immediately, which may result in the forfeiture and destruction of all information associated with you and your activities in connection with the Site. If you wish to terminate your account, you may do so by following the instructions on the Site. Any fees paid hereunder are non-refundable. In the event of termination, you will still be bound by your obligations under these Terms and Conditions, including the warranties made by you, and by the disclaimers and limitations of liability. Additionally, we will not be liable to you or any third party for any termination of your access to the Site.
Governing Law; General Information
We control and operate the Site from our offices in the Province of Quebec, Canada. While we invite visitors from all parts of the world to visit the Site, visitors acknowledge that the Site, and all activities available on and through the Site, are governed by the laws of Canada and the laws of the Province of Quebec. We do not represent that materials on the Site are appropriate or available for use in other locations. Persons who choose to access the Site from other locations do so on their own initiative, and are responsible for compliance with local laws, if and to the extent local laws are applicable.


You agree that the laws of the Province of Quebec, excluding its conflict of laws rules, and these Terms and Conditions, our Privacy Policy and any other policies posted from time to time on the Site applicable to your use of the Site shall govern your use of the Site. Please note that your use of the Site may be subject to other local, province, national, and international laws. You expressly agree that exclusive jurisdiction for any claim or dispute with us (or any of our affiliates) or relating in any way to your use of the Site resides in the courts of Quebec, and you further agree and expressly consent to the exercise of personal jurisdiction in the courts of the Quebec, Canada in connection with any such dispute and including any claim involving us or our affiliates, subsidiaries, employees, contractors, officers, directors, telecommunication providers and content providers. YOU AGREE THAT ANY CAUSE OF ACTION OR CLAIM THAT YOU MAY HAVE WITH RESPECT TO YOUR USE OF THE SITE OR ANY CONTENT OR OTHER MATERIALS ON, ACCESSED THROUGH OR DOWNLOADED FROM THE SITE MUST BE COMMENCED WITHIN ONE (1) YEAR AFTER THE ACT OR OMISSION GIVING RISE TO THE CLAIM OR CAUSE OF ACTION AROSE.
A printed version of the Terms and Conditions and of any notice given in electronic form shall be admissible in judicial or administrative proceedings based upon or relating to the Terms and Conditions to the same extent and subject to the same conditions as other business documents and records originally generated and maintained in printed form.
These Terms and Conditions are the entire agreement between you and us with respect to the Site and any User Content, and supersede all prior or contemporaneous communications and proposals (whether oral, written or electronic) between you and us with respect to those matters. If any provision of these Terms and Conditions is found to be unenforceable or invalid, that provision will be limited or eliminated to the minimum extent necessary so that these Terms and Conditions will otherwise remain in full force and effect and enforceable. The failure of either party to exercise in any respect any right provided for herein shall not be deemed a waiver of any further rights hereunder. No agency, partnership, joint venture, or employment relationship is created as a result of these Terms and Conditions, and neither party has any authority of any kind to bind the other in any respect.
Notices
Unless otherwise specified in these Terms and Conditions, all notices under these Terms and Conditions will be in writing and will be deemed to have been duly given when received, if personally delivered or sent by certified or registered mail, return receipt requested; when receipt is electronically confirmed, if transmitted by facsimile or email; or the day after it is sent, if sent for next day delivery by recognized overnight delivery service.
Please feel free to contact us via one of the methods described on our Contact Us page, or send a letter to
L'Oréal Partner Shop,
1500 Boulevard Robert-Bourassa - Suite 600,
Montreal, QC, H3A 3S7.
You agree that we may send notices to you regarding your use of the Site by means of electronic mail, a general notice posted on the Site or by written communication delivered either by overnight courier or mail to your email or mailing address as appearing in our records from time to time.
TERMS OF SALE
Introduction
GENERAL TERMS OF SALE
For the lorealpartnershop.com Website
Effective as of March, 18 2019
These general terms of sale and the contractual relationship between L'Oréal Canada Inc., doing business under the name L'Oréal Partner Shop and Purchaser shall be governed by the laws of Quebec, Canada In the event of a dispute, the parties shall endeavor to reach an out-of-court settlement prior to initiating any court action.
LEGAL NOTICE
URL: Lorealpartnershop.com
SELLER: L'Oréal Canada inc., doing business under the name L'Oréal Partner Shop
Published by L'Oréal Canada Inc. a corporation whose registered offices are located at 1500 Boul. Robert-Bourassa, Suite 600, Montréal, H3A 3S7, Québec, Canada, doing business under the brand name L'Oréal Partner Shop.
Customer service: 1 (877) 625-4735
Contact – Email: lorealpartnershopca@loreal.com
Hosted by:
Salesforce.com EMEA, a private Limited Company (Ltd) with capital of 100,000 GBP, whose registered offices are located Village 9, Floor 26 Salesforce Tower; 110 Bishopsgate, London, UK EC2N 4AY, ], registered in The United Kindom and Wales under the number 05094083.
Telephone number: +44(0)203 1477600.
Welcome to the Lorealpartnershop.com website (the "Website").
Please read carefully these General Terms of Sale (the "GTS"), as well as the Website Terms of Use and the Privacy Policy which govern Your browsing activity on the Website and our relationship with You if You order any products and/or related services via the Website (the "Products").
As used in these GTS, "You" or "Purchaser" shall mean the person who browses the Website and/or the Seller who orders any Products via the Website; "We" or "Seller" shall mean the Seller identified in the legal notice above; Purchaser and Seller are hereinafter collectively referred to as the "Parties" and, individually, a "Party".
Any order of Product offered via the Website shall require that You acknowledge and expressly agree to these GTS by ticking the dedicated box during the order process.
Pursuant to applicable laws and regulations, it is hereby specified that confirming a purchase order as set forth under these GTS shall qualify as an e-contract between the Parties and valid evidence as between the Parties of the entire order and all amounts due and payable under such order.
Terms of Purchase
This Website is for the use of Purchasers of the Professional Products Division of the Seller to be able to place orders 24 hours per day, 365 days of the year. These orders will be processed in exactly the same way as orders placed through the Customer Care Team or Sales Field Representative.
Orders processed via this website will be placed and governed in accordance with these General Terms of Sale (GTS), to the exclusion of exclusion of other terms of sale applicable to sale via retail outlets or any other distribution or marketing channels
Notwithstanding the foregoing, should any contradictions exist between these GTS and any Commercial Policies or agreement emitted by the Seller with respect to the orders processed via this website, the latter shall take precedence.
Seller reserves the right to unilaterally amend these GTS at any time without notice to or approval by Purchasers. Any such update shall be subject to specific prior notice being displayed on the Website.
Any new version of the GTS including changes, cancel and supersede all previous versions. It is hereby specified that Purchaser shall be authorized to save or print these GTS, provided that it shall not make any changes hereto.
Applicable GTS shall be accessible at all times via the "Our policies" tag on every page of the Website.
General Terms of Sale
SALES
An order entails the unreserved compliance with these GTS which alone shall govern our sales on the Website to the express exclusion of any other document emanating from the Purchaser. Should any contradictions exist between these GTS and those of Purchaser, the Seller.sGTS shall take precedence. Any other condition, to the extent it is not contrary hereto, and contains an actual consideration for Seller, shall only be good and valuable where accepted in advance and in writing by Seller.
Purchasers alone are responsible for fixing and advertising their prices and, in the event of a promotion, for its impact on the consumer.
PRICES
Our product prices are fixed by the price list in effect on the day of the order, for delivery within standard lead times. The prices are net, excluding taxes, are not discounted, and come in standard packaging as indicated on the price list. The prices are fixed to reflect current economic conditions and we reserve the right to modify them at any time in the event these conditions fluctuate.
ORDER / SHIPPING / DELIVERY / RETURN
Any and all orders carry the obligation to pay, which means that placing an order requires you to make a payment. Payments will be taken in line with these GTS and may be made:
"on Account" for all types of orders as defined inthe GTS;

And where the functionality is available, by credit card (Visa, or MasterCard), where you will need to enter (i) the card number; (ii) the expiry date; (iii) the name of cardholder; (iv) the 3-digit security code on back of card (Visa and Mastercard only).
Credit card transactions will be carried out in a secure manner by Cybersource, our Payment Service Provider. Upon accepting the GTS (as part of the order process), a dedicated Site page will open up for payment of the order. If you select payment by credit card, you shall be automatically connected to the payment service provider's e-cash server. The payment service provider's server shall be secured by an SSL (Secure Socket Layer) encryption process intended to protect as efficiently as possible all data related to payment methods, and ensure that Purchaser's banking details shall not at any time transit through Seller's IT system. It shall, therefore, assume no liability. Seller's computerized records or other recorded data shall constitute valid evidence of transactions made between Seller and Purchaser.
Seller reserves the right to refuse all orders or deliveries if there is an existing dispute with you, in the event of total or partial failure to pay for a previous order by you, if credit/debit card payment authorisation is refused by the banking organisations, or in the event of total or partial failure to pay.
The Autoship service is an optional service. You can create Autoship list(s) with your favourite Products which you want to have automatically shipped to you on a regular basis. You can create as many Autoship lists as you like. You can select and edit the Products and the shipping method in your Autoship list(s). Once you have created Autoship list(s), Products from your Autoship list(s) will be delivered to you (at the shipping address you have registered with us) automatically at the frequency of your choice: every week / 2 weeks / 3 weeks / month until cancelled. By creating an Autoship list or list(s), you subscribe to our Autoship service and agree to these terms.
The total amount of your order plus any applicable shipping costs will be charged to your account or your credit card when the Products are shipped to you. L'Oréal reserves the right to change the prices for any products in its product lines, any applicable charges for shipping and handling, and to discontinue any products in its lines. The amount for each actual Autoship order may vary due to changes in price, promotions or incentives and shipping amounts. Autoship orders will reflect pricing at the time of each order renewal, including any promotional condition applicable to the products composing your Autoship order. Autoship is not always available for special promotions and seasonal items. We will notify you of total order cost in the notification email sent to you before your order is shipped. Your order will be supplied in accordance with and subject to these General Terms of Sale.
Purchaser expressly authorises L'Oréal to automatically charge Purchaser's account or credit card for each Autoship order PLUS shipping and handling. Purchaser accounts or credit card will be charged at shipment of every new order. You authorise L'Oréal to establish and automatic credit card debit arrangement to pay for your Autoship order. You acknowledge that the credit card details you used to pay for the first order will automatically be saved by our Payment Service Provider for current and future Autoship purchases.
If an Autoship order date falls on a weekend, holiday or non-shipment day, your Autoship order will be processed on the next working day following. If any product(s) in your Autoship order are unavailable at the time of the order renewal, the order is not placed, the corresponding list is automatically set to inactive, and you will receive an email notification to inform you of the issue. If your Autoship order is not cancelled, the product will be shipped when it is in stock. L'Oréal may discontinue products at any time. If one of your Autoship products is discontinued by L'Oréal, you will need to modify the content of your Autoship list if you want to re-activate it.
If for some reason the minimum order value is not reached, shipping fees will apply on your Autoship order.
You can cancel your Autoship service at any time by accessing your lists in your My Account page. All cancellations will be effective immediately after the deactivation of the service from the dedicated page of your My Account section. If you cancel after your account has been charged, the cancellation will become effective for the following order cycle.
All minimum order requirements and contact information by brand will be found in Seller's respective brand Commercial Policies. All purchase orders are subject to acceptance, in whole or in part, by Seller. If the order is refused, in whole or in part, Seller shall notify the Purchaser of such refusal within a reasonable period of time and, as the case may be, shall, together with the Purchaser, agree on changes to be made to the purchase order. In the event of partial acceptance, Seller shall not be obliged to deliver the unaccepted portion of the order, the whole without any liability.
Products are offered subject to availability. If we are unable to supply you with a Product, for example, because that Product is not in stock or no longer available or because of an error in the price on our Website, we will not process your order. If you have already paid for the Product, we will refund you the full amount of the Product as soon as possible. No substitute product will be sent to replace the unavailable product. Seller may not be held liable if Products are out of stock or unavailable.
Where a product is not in stock, the delivery date indicated on the purchase order will not be met and Seller shall not be the subject matter of any penalty whatsoever. A new order must be placed for the product until it can be delivered to the Purchaser. If a Purchaser cancels a promotional product order in whole or in part, Seller reserves the right to bill the Purchaser for the costs to place the product back into inventory or for handling charges up to 20% of the price of the order and, where necessary, the costs to destroy them. If a Purchaser cancels an exclusive promotional order, Seller reserves the right to bill point-of-sale promotion costs (POP) and the costs incurred to destroy them.
Goods shall be delivered to the Purchaser Carriage and Insurance Paid (CIP) to the site designated by the Purchaser.
All returns must be authorized by the customer service department or by a representative of the Seller and must be accompanied by an authorization number as well as by Purchaser's claim number. This authorization number must appear on the outside of the box and on the documents inside the box. If the authorization number is not on the box, L'Oréal reserves the right to return the goods to the Purchaser at its expense. The credited amount shall depend on the products that have been authorized, received and read. (UPC code).
Seller shall only accept returns in the following cases:
Products damaged during shipping between Seller and the Purchaser; upon receipt, the Purchaser must call the customer service department within 24 hours to report any damaged product. The customer service department will give the Purchaser instructions on how to remedy the situation (the Purchaser must keep a copy of the delivery slip as proof). The Purchaser alone is responsible for any damage to the product after receipt.
Shipping error/invoicing error: upon receipt, the Purchaser must notify the customer service department about the type of error in order to receive authorization to return. The Purchaser must then return the products to Seller within two (2) business days following receipt. If the Purchaser fails to notify the Seller within two (2) business days, the order will then be considered to be complete and correct.
Return by the consumer/defective products: defective products must be remitted to an authorized account representative of Seller and must be accompanied by a duly completed consumer complaint form in order to be exempt from the 25% handling charge (see the form provided by the Seller).
Discontinued products: the Seller sales manager shall notify the Purchaser's buying team about all discontinued products. Discontinued products determined by Seller may qualify for return within four (4) months from the date at which the return authorization number takes effect. Where discontinued products qualify for a return, a representative of the Seller and the Purchaser shall reach an agreement.
Promotional products: promotional products must be on display for a period of ninety (90) days to meet the requisite return conditions. An authorized representative of Seller may issue a credit for the surplus of any promotional product after expiry of the 90-day display period. The return authorization is valid for a specified period. Returns received after this period shall be denied. At the end of the promotional period, Seller's authorized representative shall take back the surplus of all free gifts with purchase.
In all the aforementioned cases: (1) The credit shall be processed and the Purchaser's account statement shall be credited within a reasonable time period from the date on which Seller shall have received the return. (2) All products to be returned must be in full 100 % resale condition in order to be authorized, accepted and credited (except for products damaged during shipping between Seller and the Purchaser). (3) Returns must be placed in standard shipping boxes (less that 10 kg and less than 0.1m3) and packaged to protect the contents during shipping. (4) The customer service department shall issue a credit note upon receipt, shall inspect and process authorized returns. The credit note shall be issued at the invoiced net price less applicable amounts or at the price fixed by the Seller within a reasonable time period from the date on which Seller received the returns.
Specifically and without limiting the generality of the foregoing, returns shall be refused on a product: (1) damaged while handled by the retail Purchaser, (2) damaged during shipping between the Purchaser's warehouse and its stores, where applicable, (3) sold to the Purchaser by a third person other than warehouse Purchasers of Seller, if any, (4) following a store closure (unless authorized by Seller's sales manager), (5) discontinued by the store ((unless authorized by Seller's sales manager), (6) the return of which results from an in-store inventory surplus (unless authorized by Seller's sales manager). Refused returns shall not be returned to the stores.
Where returns do not meet the aforementioned conditions, Seller reserves the right to refuse to issue a credit note. The return authorization is valid for a limited period.
IMPOSSIBILITY OF PERFORMANCE
Seller is released from the obligation to deliver due to acts beyond our control such as strikes, machine shutdowns and accidents, supply difficulties, failures of our jobs providers, carrier interruption, fire, acts of terrorism, etc.
Similarly, our liability cannot be incurred in cases where ordered products have been warehoused under abnormal conditions or under conditions that are incompatible with the nature of the products.
ELECTRONIC DATA INTERCHANGE / GPA / LOGISTICS OPTIMIZATION
In partnership with its Purchasers, Seller exchanges electronic data (EDI) in connection with an Interchange Agreement. A new logistics partnership (EDI/GPA/Logistics Optimization) may be forged after prior agreement, in compliance with the General Terms of Sale and in the interests of both parties.
PAYMENT TERMS AND CONDITIONS
The Purchaser shall pay Seller all applicable sales taxes on the purchase price of any goods as indicated on the price list. The Purchaser shall pay the purchase price of any ordered goods within thirty (30) days of the delivery date by electronic payment or wire transfer. The Purchaser shall pay interest of 1.5% per month (19.56 % per year) where payment is not made within thirty (30) days of the delivery date. A discount of one percent (1%) of the net amount billed shall be given where payment is made within ten (10) days of the delivery date. The failure to pay just one invoice when due, renders any and all claims of Seller, even not due, immediately and automatically due and payable without the need for any formal demand letter. Moreover, the Purchaser shall authorize Seller to suspend subsequent deliveries, as the case may be, and to require cash on delivery for subsequent orders.
SET-OFF / DEDUCTION
NO DEDUCTION OR PENALTY SHALL BE ALLOWED WITHOUT THE PRIOR WRITTEN AUTHORIZATION OF A REPRESENTATIVE OF SELLER, and this, only for an amount equal to what is owed to the Purchaser by the Seller. Any deduction not previously agreed on shall be considered as a failure to pay justifying the suspension of deliveries. Seller reserves the right to recover, by any and all means at its discretion, sums that would thus be deducted. Moreover, it shall be entitled to require cash on delivery for subsequent orders. In the event Seller would owe an amount to the Purchaser, the sums owing shall be settled by the application of the principle of reciprocity of payment terms. In addition, where one year has passed after receipt of the balance of any Seller account, the Purchaser shall be deemed to have accepted said balance and to have waived any recourse in this respect.
RESERVATION OF OWNERSHIP
Seller reserves its right of ownership over the goods until the Purchaser has paid for them in full. The Purchaser acknowledges that Seller may register this reservation of ownership pursuant to Article 2961.1 of the Civil Code of Québec. In the other provinces, this reservation of ownership is deemed to be a purchase money security interest encumbering the universality of the goods sold by Seller and the claims resulting from such goods. However, the Purchaser may dispose of such goods in the ordinary course of its business. In such cases, Seller acknowledges that third person purchasers have all the usual rights of ownership with regard to such goods and it waives any recourse against such third persons that might be vested in it by law to recover the selling price.
The Purchaser agrees to allow the identification and claim of the goods at any time, it being understood that the goods in stock shall be deemed to correspond to unpaid goods.
The Purchaser assumes responsibility for all measures to ensure compliance with the obligations resulting from these General Terms of Sale. In the event of the breach of one of the obligations undertaken and after the plain and simple noting thereof, Seller maintains the option of immediately taking back the goods.
GUARANTEE
Seller guarantees that the goods sold and delivered to the Purchaser do not contain any latent defect or safety flaw. Seller agrees to indemnify the Purchaser and its customers and to hold them harmless for and against any claim, liability, loss, damage and expense, including reasonable legal fees resulting from the Purchaser's use or sale of any goods of Seller having latent defects or safety flaws, or any trade-mark, or current or pending patent or copyright or any dispute based on the foregoing, and such obligations shall survive the Purchaser's acceptance or payment of the goods. Such indemnification by Seller shall be limited to damages that are an immediate and direct consequence of a latent defect or a safety flaw of the goods sold by Seller to the Purchaser. Notwithstanding the foregoing, the Purchaser acknowledges that Seller is by no means liable for penalties, punitive damages, indirect or uncertain damages or for the Purchaser's losses of profit, including but not exclusively, in the case of recalls or removal of product where there is no latent defect or safety flaw.
DISPLAY OF PRODUCTS
The images of the Products on the Site are for illustrative purposes only. While every effort is made to ensure that the shade of the Products for which photos are displayed on the site is an accurate representation of the original products, variations may occur, in particular due to technical limitations in reproducing colour using information technology. The images that illustrate the Products do not fall within the scope of the contract and L'Oréal may not be held liable for errors or inaccuracies in photographs or graphics showing Products that are presented on the Site. The packaging of the Products may vary from that shown on images on the Site.
REMITTANCE OF PRODUCTS TO CONSUMERS
The Purchaser recognizes that the goodwill associated with the brands or trade-marks is a priceless asset for Seller and that Seller is well-founded to establish and ensure compliance with specific standards applicable to the promotion, distribution and sale of goods. Furthermore, the Purchaser acknowledges and agrees that given its installations and its staff, among other factors identified by Seller, the Purchaser is only qualified to purchase, display, promote and sell only the goods which the Seller shall agree to sell it. The Purchaser shall neither purchase nor sell other goods of Seller unless they were purchased from Seller. The Purchaser shall refrain from purchasing and reselling goods through diverters or redistributors. It must immediately report persons to Seller who try to sell it goods of Seller or purchase goods from it for a purpose other than personal use and only in a quantity necessary for domestic consumption. Seller's goods may only be sold to consumers at retail in authorized points of sale in Canada or in other more curtailed territories as designated by Seller. No goods may be sold via the Internet, catalogues or any other remote sales method without the prior written consent of Seller. The goods may only be presented, sold or remitted to the consumer in their unmodified, unaltered original presentation. They may not, in particular under any condition, be repackaged for sampling purposes. The Purchaser undertakes to not sell a product that is worn or that has expired, been modified or altered for any reason whatsoever. Such a product must be destroyed if it is not taken back by Seller under the conditions set out herein. Except with the prior written approval of Seller, the Purchaser must refrain from modifying, diluting, falsifying or repackaging a product and from obliterating or defacing in any way whatsoever a brand or trade-mark on these products or on their packaging or container. To respect the image and the reputation of our brands or trade-marks and to maintain the performance and the quality of our products, the Purchaser shall sell the products as they are delivered, first in, first out.
CONFIDENTIALITY
All disclosed non-public information and data regarding the business and products of Seller, whether technical, commercial, financial or other (the "Seller Confidential Information") will be kept confidential and secret by the Purchaser and remains the exclusive property of Seller for a period of ten (10) years. The Purchaser will not disclose the Seller Confidential Information without the prior written consent of an authorized officer of Seller. If the Purchaser is compelled by law to disclose the Seller Confidential Information, the Purchaser will be required to get the information reviewed and approved by Seller prior to such disclosure.
ADVERTISING MEDIA AND CONSUMER INFORMATION LITERATURE
All advertising media and consumer information literature provided free of charge to the Purchaser are and remain the property of Seller. Also, Seller reserves the right to move them around in the store in consultation with the Purchaser or to remove them. The advertising media and consumer information literature no longer used shall be kept at the disposal of Seller. The Purchaser may only destroy them where authorized by Seller.
CANCELLATION CLAUSE
Where the retail Purchaser fails to immediately pay any amounts owing, all sales which we have concluded with it, even those payments of which would not yet be due and which have not yet been paid, shall be automatically cancelled within 24 hours after a formal letter of demand informing it of our intent to avail ourselves of this clause and sales remain without effect. By express agreement, we shall be entitled to immediately take back the goods, the subject matter of the sale or sales. In the event of cancellation, Seller shall, moreover, be entitled to a lump sum and definitive compensation equal to 15% of the sums still owed it on the cancelled sales.
LITIGATION / JURISDICTIONAL CLAUSE
This agreement is and shall be governed by and construed in accordance with the laws in effect in the Province of Quebec and the laws of Canada applicable therein. Any commercial, administrative or logistical dispute must be submitted in writing as soon as reasonably practicable and, in any event, before the expiry date appearing on the invoice, the cut-off date of the notification. Failing a claim within this time period, the Purchaser shall be deemed to have approved, in particular, the accounting documents which we have sent to it. Failing an amicable resolution, the courts of the Province of Quebec, Judicial District of Montreal, shall have exclusive jurisdiction to hear, adjudicate and resolve any dispute, lawsuit, action or any other proceedings stemming from this agreement and its conclusion, interpretation, application, execution, one of its provisions or the rights and obligations of the parties hereto.
EXPORT
Our products shall not under any circumstances be directly or indirectly sold for export.
INTELLECTUAL PROPERTY
In any and all cases, you undertake to not disparage our brands or trade-marks and our products. Seller reserves the right to verify your use of its brand or trade-mark. As such, the unapproved use of the image of our products and/or the brand or trade-mark rights held by Seller shall not in any way give rise to any remuneration of any nature and in any form whatsoever.
Personal data
Personal Data
All personal information (personal data) marked with an asterisk and collected for mail-order purposes shall be required, as such information is necessary for the purposes of processing and delivering orders, and issuing invoices. Said information shall be strictly confidential and for use only by Seller or its subcontractors under the same obligations, for the sole purpose of processing orders and as per the Privacy Policy accessible here.
It is hereby specified that Purchaser shall have the right to access, modify, correct or delete his/her personal data.
Purchaser may exercise this right by sending a message and his/her ID to Seller's Customer Service at lorealpartnershopca@loreal.com.
Purchaser may receive information emails from Seller about Seller's Products and activities, if Purchaser previously expresses consent by ticking the appropriate box. Purchaser shall retain the right to refuse such communication either as a preliminary matter by not expressing consent upon confirming the order, or subsequently by expressing his/her refusal by email by clicking at lorealpartnershopca@loreal.com.
Cookies
The Website uses cookies. Cookies are computer files stored on the hard drive of Purchaser's PC. For any further information on Seller's use of cookies on this Website, please read the notice available here.
Miscellaneous provisions
Partial Invalidity
In the event that any of the provisions under these GTS is held or found to be invalid under any law or regulation or final decision issued by a court of competent jurisdiction, all of the other provisions shall remain in full force and effect.