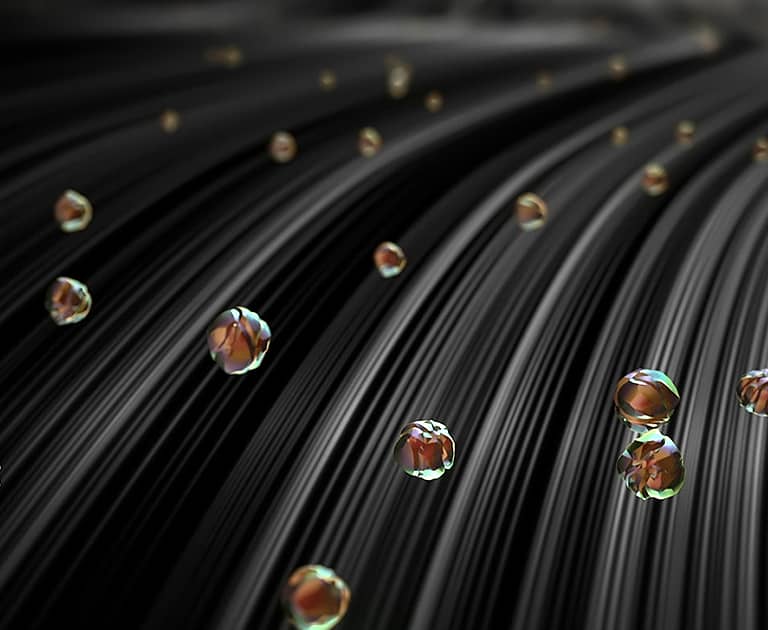 DISCOVERY
Metal inside the fiber.
Metal inside the fiber can cause breakage & unreliable color result, during coloration, balayage & lightening.​​
DISCOVERY
Metal concentration map.
The level of metal in hair varies, depending on hair porosity and on the water quality where we live.
It's not a problem for people's health. But it is a real risk during coloration, balayage or lightening.
The map represents the pourcentage of people who have an excessive metal level in hair.​​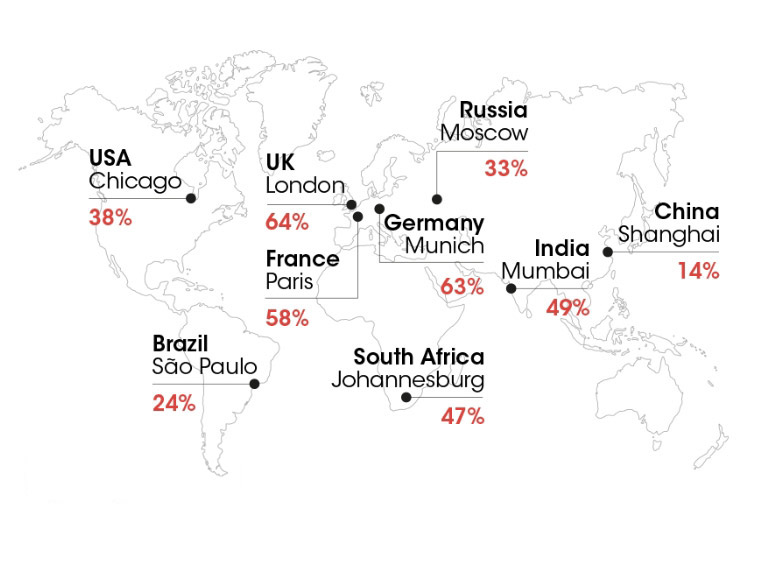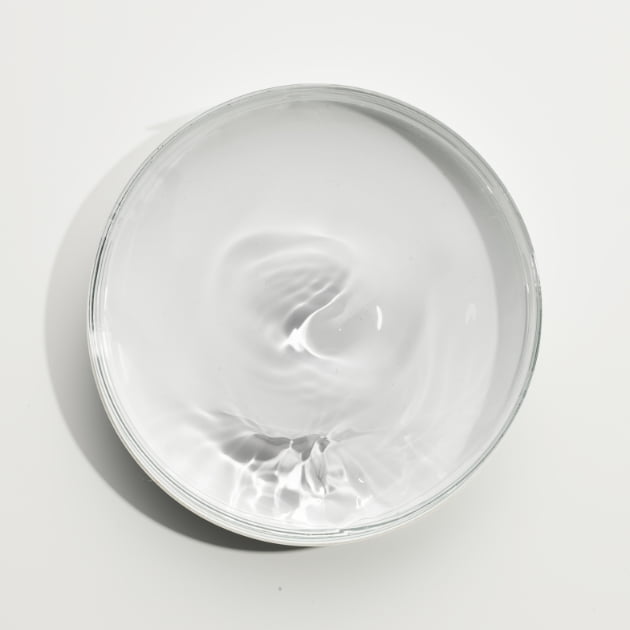 DISCOVERY
[Glicoamine]
The molecule small enough to penetrate and neutralize metal inside the fiber &detoxify hair.
Charlotte Feltin.
Head of L'Oréal Haircare Laboratories​​

Thanks to our collaboration with the worldwide authority on metal, Ioannina University, we indentified a perfect molecule: Glicoamine.
It is the only active agent small enough to trap and neutralize metal inside the fiber. Fiber integrity is preserved, color is mastered, and the oxidant gets to fully do its job.

INNOVATION - 9 PATENTS
[METAL DETOX]
3-step protocol in salon.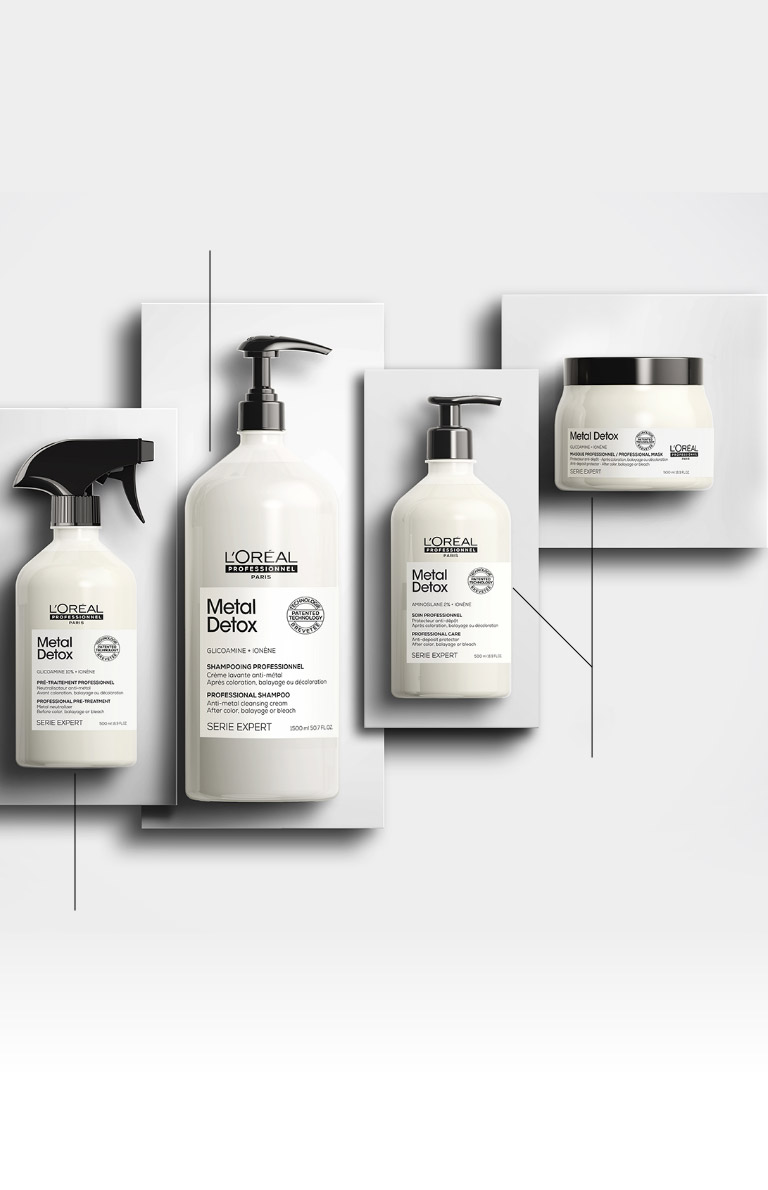 1
Metal neutralizer
Professional Pre-treatment.
Neutralizes metal before color, balayage and lightening.
2
Anti-metal cleansing cream
Professional SHAMPOO.
Detoxifies the hair after the service.
3
Anti-deposit protector
Professional Care & Mask.
Prevents new particles from coming back.
INNOVATION - 9 PATENTS
[METAL DETOX]
2-step protocol at home.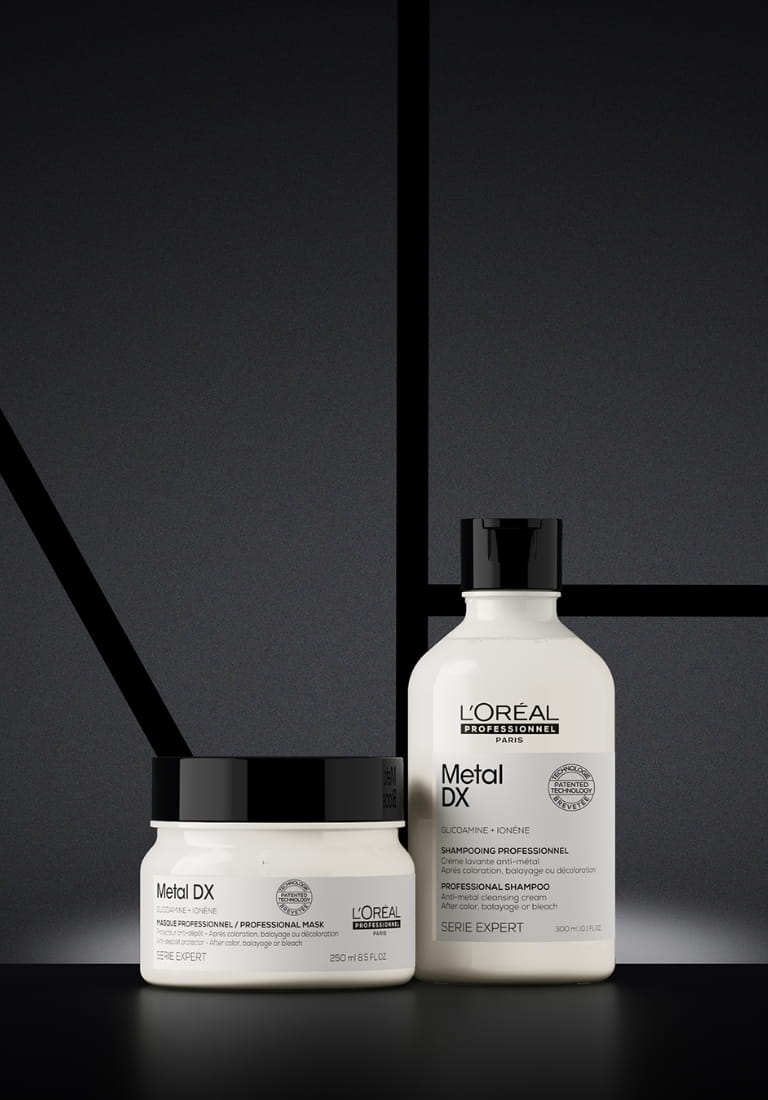 1
Anti-metal
cleaning cream.
2
Anti-deposit
protector mask.
[METAL DETOX]
By pros for pros.
Charlie Le Mindu,
Hair Designer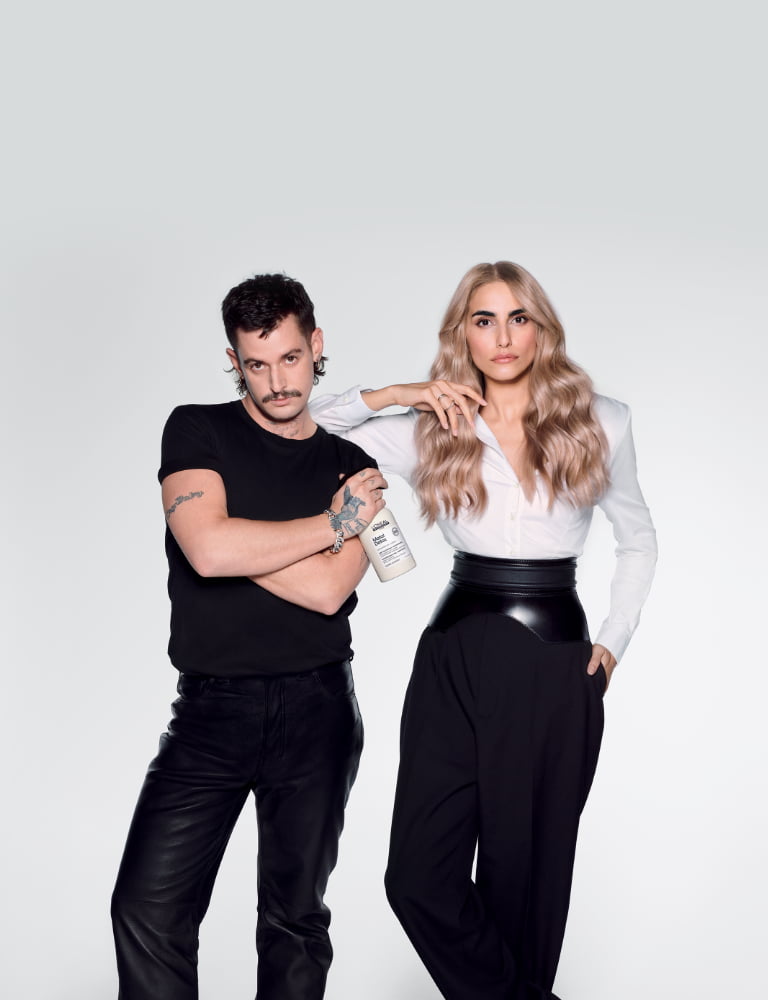 INNOVATION - 9 PATENTS
[Metal detox]
This protocol has been co-created with our 3 partner hairdressers: Charlotte Catherin, Sebastian Langman and Washington Nunnes.​​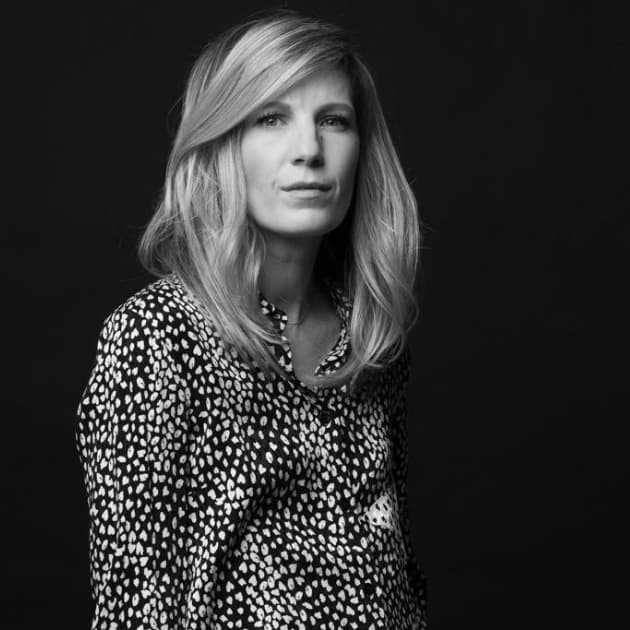 Charlotte Catherin.
French balayage & color artist.
@charlotte_catherin

This protocol brings to balayage a pure result.

What do you like most about metaldetox ?
The protocol brings balayage to a pure result. It's like hair gas been cleared out of its yellow undertone. Like this baby blonde all women crave for.
What is it like to use Metal Detox?
Hair is really coated. The brush adherence on hair is awesome. Plus, it's easy to apply. It holds better on most fragile reflects, such as copper and strawberry blonde. Shades felt cooler. And most of all shininess was extreme.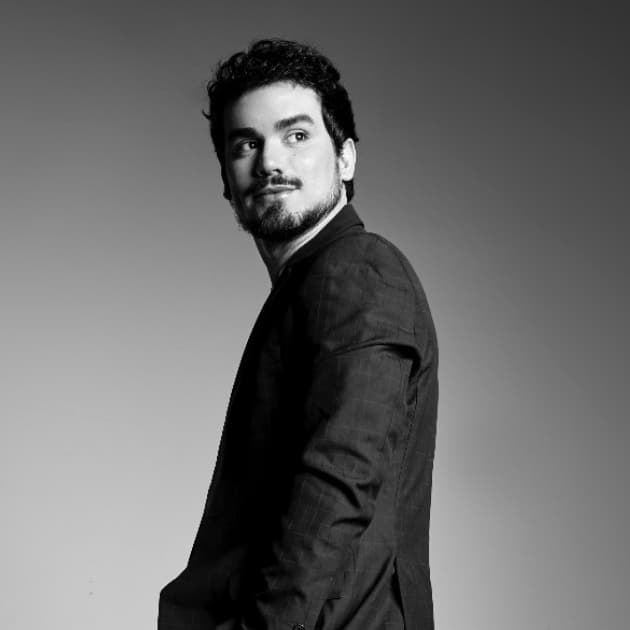 Washington Nunnes.
Color, Balayage & Lightening Expert.
@wnunnes

I'm very impressed by the performance of this line-up.

What were you most impressed by?
I'm very impressed by the performance of this line-up. As a professional, I was also surprised by the product profitability. Using a small amount of product, it was possible to have a result with extreme protection even working with a high level of lightening.
How does the usage affect a service in the salon?
The usage has no impact on the service time or in the lightening texture, this crucial for us professionals.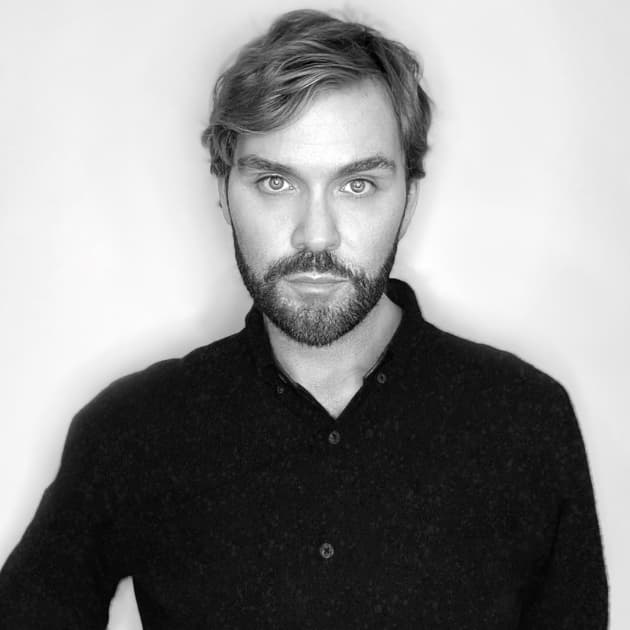 Sebastian Langman.
Color, Balayage & Lightening Expert.
@sebastiancolorist

From the first application I can see a big difference.

How has Metal Detox changed how you color, balayage, and lightening hair?
I've never seen anything like this project before. From the first application I can see a big difference in the end result of every color I performed. The tonal clarity was drastically improved, as well as the overall condition of the hair.
How was metal in the hair affecting you?
As a colorist, metal in the water has been huge issue and a big frustration for years. In Massachusetts it affects over 75% of my clientele.
DISCOVER THE REVIEWS
More than thousands of hairdressers have already tested it across the globe.

L'Oréal Professionnel I'm so happy this came out!!! I feel like every time I wish something was out there to fix a problem, you come out with a new/updated product. You always read my mind 🥰 So so happy and grateful to get to try it ❤️
Megan Johansson
Hairdresser in London

I didn't tell her what it was, I said I have something new I'm trying. She loved the result, her hair was so so soft and I was finally able to transition her hair to a lighter, brighter, cooler blond. Thank-you I've enjoyed the discovery with this new innovation💕
Rachelle Art Vault
Hairdresser in Paris

L'Oréal Professionnel Thank-you. I found the protocol was straightforward, very user friendly and the great results were visible when I blowdried her hair. Her hair texture is naturally coarse and it can make the colour look uneven, it looked fresh and even after using this line☀️💕
Rachelle Art Vault

Her hair always felt that there was some residue in her hair and they were really fragile. Today I did the metal detox and her hair felt reborn. Metal detox is amazing!! More that I'm using it and more I'm in love!!💕❤️ thank you 🙏🏻 LP that always create amazing products and the stylists technical work easier
Anna Cecchi Smith

This new innovation is a game changer!! The silky feel of the hair, the shine is multi dimensional and when using it with the Multi Tech with Bonder inside, the strength of the hair is maintained! I'm in love! Thank you L'Oréal Professionnel!!♥️ #newinnovation #metaldetox #lorealpro
April Wiper

My daughter's friend's hair (age 16) is very long and curly. Of course, she wants to be a level 1000 blonde with no breakage, gold or yellow. The final results were lighter and more even than we ever have gotten her. Thank you for letting me sample this ❤️❤️❤️
Kim Grillo

Unique results in lighting techniques!!! It does not slow down the process and gives incredibly clean and clear results, and the quality of the hair is perfect!!!
#lorealpro #innovation #metaldetox
Silvana Petrova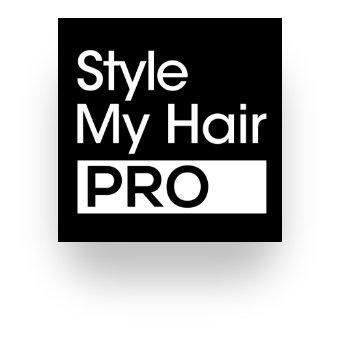 Learn more about Metal Detox on Access.
Come and discover Metal Detox, thanks to many training contents only available on ACCESS.
LEARN MORE ON ACCESS