FAQ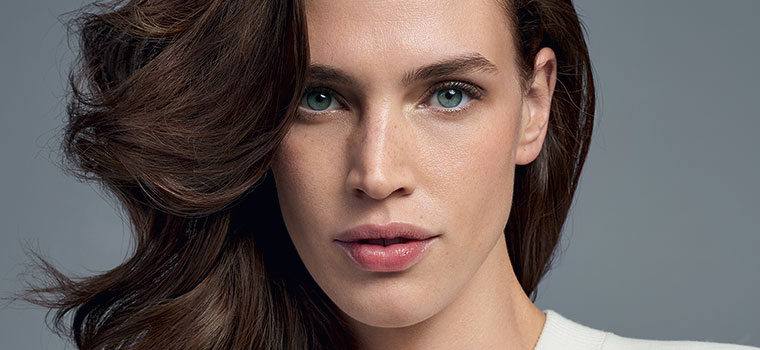 GENERAL
What do I do if I have forgotten my password?
Click the 'Forgot password?' link on the Log in page ,
Enter your Log in ID (ex: CA-0000ACCOUNTNUMBER-admin)
We will send you an email to reset your password
Note: The e-mail will be only sent to the registered e-mail address. Make sure you are using the right e-mail address to log in.
How do I log in?
A soon as your Business Partner has created you an account:
Go on the login page of the website www.lorealpartnershop.com
Click on 'Forgot password' (right under the password field).
Enter your log in ID (CA-0000ACCOUNTNUMBER-admin) and click 'Send'.
An e-mail will automatically be sent to your address for password creation or renewal.
On receipt of this e-mail, click on the link included to create your own password. Note: Please make sure this password is strong enough to secure your account (at least one capital letter, one number and one special character).
You can now access the website with your credantials (log in ID + the password you have created).
How do I log out completely?
Simply click on the 'Log out' link in the 'My account' section.
I still can't find an answer – How do I contact L'Oreal?
If you have a question that is not answered by the FAQ's or within the product descriptions, then please feel free to do the following: Contact your Business Partner (contact details are in the 'My brands' page of the 'My account section') Contact our Customer Care by phone or by e-mail. Find all contact details on the
Contact us
page.
How do I gain access to the site?
www.lorealpartnershop.com is available for the use of all L'Oréal Professional Products Division clients. To request access to the site to enable you to place online orders please contact your Business Partner.
Are my persnal details secure?
Yes, your personal details are secure. Check out our
Our Policies
for more details.
ORDER
How do I place on order?
Once you have signed into your account, you will land on the homepage of the webshop. Navigate through the site by selecting the relevant category. You can either shop by brand or by product category. First level of product information is accessible on the product listing page. This page offers you the possibility to refine your search by filters. You can also sort the products displayed by several criteria such as price or alphabetic order, and choose among 3 different views (mosaic, listing or minimal view).
Order from Brand page, Sub-brand page and Category page
You can add products to your basket from this page. Chose the quantity required by either typing in the number or using the + or - buttons. You can repeat this process all through the page without having to click on the 'add to cart' button.
Order from Product Detailed Page
If you want to view more details about a product, you can click on it from the product list page (click on name or image). This page, called product detail page, shows all available details about a product (description, how to, ingredients, pictures, videos…). You can add the product to your cart directly from a product detail page by using the + or – buttons or by typing in the desired number of items you want to order, and clicking on the basket icon to add it to your basket.
Add products to the basket
Once you have selected all desired products from this page, click on the bottom bar displayed at the bottom of the page to add your products to your cart. When a product has been selected and added to your basket, it will be highlighted in the product listing page. The basket icon in the top right hand corner will update and show the number of units that are in the basket.
Order Colour Products
For the specific case of colour products, you first need to click on the product detail page of the desired collection, and then search for the expected shade from the 'list view' displayed on this page. Each shade can be directly added to the basket from the 'list view', or from its dedicated product detail page.
Order Verification
Once you have completed your order, click on the basket icon to review your order and amend if necessary. All your promotions will be visible on this order summary page and total amount of your order is also shown. Once you are happy with your order, click on the 'checkout' button in order to finalize your order.
The checkout is composed of 3 steps:
shipping details, where you can define your delivery address and date. At the top of this page, you can add a purchase order number in the relevant field (this will be shown on your invoice).
choose from the payment options you are eligible for.
order confirmation page showing a summary of your order. You will also receive an e-mail confirmation with all your order details.
What if an item is out of stock?
If an item is out of stock this will be displayed on the site with 'out of stock' against the product. You will be unable to order this item. If you want to receive an alert to know when a product will be back in stock, you can subscribe by e-mail from the product detail page.
How do I cancel or change my order?
Once your order has been confirmed, no changes or cancellations can be made on the site so please ensure that you are happy with your order before confirming. If you place your order within office working hours 08:30 – 18:00, then you may be able to cancel your order by calling Customer Care, but there is no guarantee as it will depend on the status of the order.
Note: Please ensure that when telephoning Customer Care, you have your order number and account number ready.
How do I track my order?
Click on the 'My account' icon in the navigation bar and you will be taken to your dashboard. Click on 'my orders'. If your order has just been placed then the status will show as 'pending'. Once the order has been released from the website, the order will show as 'processing'. This will change to 'partially complete' or 'complete' once your order has been picked and dispatched.
What are the pack sizes of the products?
All pack sizes are noted within the site under each product name. When selecting the appropriate product the quantity drop down reflects the quantities that you need to order in.
PAYMENT
What is the value of my order?
The unit prices on your order will be displayed excluding any promotional discounts. Promotional discounts will be shown in the discounted price column. The 'grand total' is the overall total price of the order excluding VAT.
Does the value include VAT?
No, the prices quoted on the order will be exclusive of VAT but the total invoice will include VAT at your usual rate ie. Currently 5% TPS & 9.975% TVQ in Quebec for standard customers.
DELIVERY
Can you deliver to an address other than my usual delivery address?
Do you offer next day delivery?
If you order before 11 am, you can expect your order to be delivered the next business day. There may be exceptions.
How do I track my delivery?
Click on the 'Account' icon in the navigation bar and you will be taken to all orders and their status. In the options column alongside the order, you will see the status 'view shipment'. Select this option and you will be taken to an overview of the order page. Within this page, you will see the tracking number and if you click on this number, it will direct you to the website of the carrier where you are able to track your delivery.
ACCOUNT
What to do if I forgot my password?
Go to the Login page and click on "Forgot password" link. Enter your registered e-mail address and an email will be sent to you with a link to reset your password.
How can I update my personal information?
In order to change your permanent address, name or phone number, you will need to contact your Sales Representative directly (contact details available in your account section, under 'My brands' menu entry), or send a request to our Customer Care, via the 'contact us' link displayed in the footer of every page of the site.
RETURNS
What is the commercial returns policy?
Returns Policy for L'Oreal Professionnel
March 1st, 2018. Effective immediately.
All returns must be authorized by customer service or a sales representative and accompanied by a return authorization number as well as a claim number. The authorization number must appear on the outside of the box as well as on the documents inside the box. All products will be scanned by UPC code and verified with authorization number to determine the amount credited. If the authorization number is not on the box L'Oreal Professionnel and PureOlogy will keep the merchandise and the client will not be credited. To avoid transportation costs, maximize sales and minimize returns it is recommended to develop an action plan with the sales representative.
In order for all credits to be considered and valid, they must be associated to an approved RA#.
No returns under $75.
Product being returned within 10 days of their last order will be subject to 100% credit but must be accompanied by proof of purchase via an invoice, be in resalable condition; amounts over $75 must have a RSM approval and amounts over $500 must have NSD approval
Product being returned after 30 days but less than 90 days of purchase will be subject to a 25% restocking fee and must be accompanied by proof of purchase via an invoice and be in resalable condition; amounts over $75 must have a RSM approval and amounts over $500 must have NSD approval.
No returns will be accepted after 90 days.
It is required that all orders are checked upon delivery for accuracy and identification of damaged items. Goods arriving to the salon damaged must be reported immediately and will be subject to 100% credit and must be accompanied by proof of purchase via an invoice.
There will be no returns allowed on discontinued product.
Shipping errors: Claims for presumed shipping errors or incomplete shall be submitted within ten (10) days of receipt of the merchandise, and the products shall be returned to L'Oréal. An authorization number is obtained through a Customer Service Group representative (1-866-233-3337), who will provide instructions for returning the merchandise. We are under no obligation to issue a credit without an authorization number.
Damages during transportation: Claims for damage during transportation shall be submitted within 24 hours of receipt of the merchandise. Customer service will give guidelines to fix the situation (the client must keep a copy of the packing slip as proof). All damages to products after their reception are entirely the responsibility of the client.
All exceptions must be approved by the RSM.